KeyHydra is A User Experience Plugin for 3DSMax.

KeyHydra Goal is to enhance user's speed and comfort.
Increasing in view-port operations and reducing click amounts is an obsession for us.

You can see it as a Big Service Pack for Max focusing on user Interaction.

KeyHydra Come In A Strategic Bundle  :



KeyHydra Shortcuts :  Smarter KeyBoard Shortcuts [Multitap & Context sensitives].

KeyHydra LazerCut :  Our In viewport Hardsurface Boolean Toolkit.

KeyHydra WheelCtrl : Our In viewport Modeling Interaction Method. [Control modeling settings with MouseWheel]

All for one yearly Subscription at 29.99 euros for Nodelock. [One PC/One user].

1. KeyHydra Shortcuts  :

Smarter Shortcuts [Multitap & Context sensitives]
KeyHydra Shortcuts Redefines interaction between user, keyboard and 3DSMax –> By improving input methods –> Keyboard shortcuts. You'll be hable to drag and drop your shortcut from one key to another, create Multi-taps shortcuts, Context sensitives shortcuts & Scripted Shortcuts.
Why do you maybe need KeyHydra Shortcuts ???



Bring Context Sensitive Shortcut Editor [Make your own Context Sensitive Shortcuts without programming skills]
Double Tap Shortcuts, Triple Tap Shorcuts, and Quadra Tap Shortcutcan be created.

Bring Context Sensitives Shortcuts to perform actions based on context : Active modifier,  sub-element type, and even number of sub-elements selected...etc).

Execute a crazy number of tool one the same key.

Visual keyboard GUI allowing Drag and drop shortcut keys from one keyboard key to another.
Export, load and share "Context Sensitive Shortcuts" & "Profiles" [Exemple : Modeling profile, Uvs profile, ...]
Possibility to Maxscript context sensitive rules as well.
KeyHydra Shortcuts : Trailer



2. KeyHydra Lazercut  : Our Boolean Toolset
LazerCut is part of Onikanabo's KeyHydra package. It provides an interactive boolean workflow inside 3ds max using the object manipulation tools everyone is used to, without ever having to go to the boolean subobjects and settings. Just drop some rectangles, circles, polyshapes, or even draw your own Splines and it will Subtract, Split, Add, or create  solids for you.
Why do you maybe need KeyHydra Lazercut ???

It is a boolean toolkit for hardsurface workflow.
It come with an easy to use simple UI.

It allow to project On-screen Boolean Operands while keeping control on Segments, Height, Filet radius, etc ...

It allow you to shift drag clone exisiting Boolean Operands..
It support Union, Subtract, Create but also Split boolean operations.
It come with Linear Clone modifier, InsetSg Modifier, Chamfer Fix modifier, & Volume Slice Modifier.

KeyHydra LazerCut : Trailer


KeyHydra LazerCut : Gifs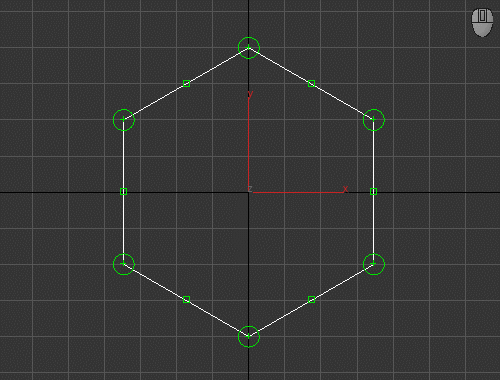 3. KeyHydra WheelCtrl  :
WheelCtrl allow the user to control any modeling settings with the mouse wheel from amount of segments on primitives, to connect amount, pinches, extrudes settings, any op really ! You will be hable to stay focus on your work more.
Why do you maybe need KeyHydra WheelCtrl ???
It is probably the best Modeling interraction method actually available for Max.
It allow you to control the modeling operations with the Wheel scroll of your mouse.
it also support primitives creations.

It support Caddies and Modeling modes.

It allow you to edit Modeling operations before and after validations.

It is a system so technical people can develop on it.
The logic is as fallow for modeling ops : Ctrl + scroll control the amount of segments, Shift + scroll : Control the amount, Alt + Scroll : Control the alternative mode if exisiting.

The logic is as fallow for primitives creations : Ctrl + scroll = X axis, Alt + scroll = Y axis, Shift + Scroll = Z axis.

KeyHydra WheelCtrl : Overview

KeyHydra WheelCtrl : Gifs



4. KeyHydra Modifiers : Compatible with Lazercut [But not only]

Linear Clone Modifier

InsetSG Modifier

Why do KeyHydra was born :
2 Years ago I developed a tool for myself that helped me to boost my workflow, reduced my stress, and removed pain in my neck and arms.
During crunchtime I tracked my mouse movement and noticed that i was doing 2.5 km per day of mouse movement inside the UI of Max ... The keyboard shortcut solution of max out of the box wasn't ideal so i was also using my entire keyboard ... That's why i suffered from neck, arms, and shoulders [too much movement in a day].

Once the prototype was good. I hired a dev called Vladimir wich worked on such great tools as Lbrush for Maya, Shave and haircuts, and Particule Flow.
He was in charge of providing a good UI, that will allow me to iterate faster.

Introducing myself with a couple of words :
I'm Massimo founder at "Onikanabo". I'm a technical artist since 2003, I had the chance to work on great IP like : Splinter Cell, Ghost Recon, Redsteel 2, I Am Alive, Need for Speed, and my heart go to Trackmania, and Shootmania. I'm currently freelancer for Ubisoft Nadeo.
Introducing Onikanabo :
As Autodesk is focusing on feature. Our goal here, will be to improve User experience only.
What's next ?
If you're interested than please register on our website [with a real mail] or just feel free to come back here every time I will update this thread.
Next stop if you're still there should maybe be www.onikanabo.shop
Some great designers helped me to create the marketing [They do work for Don't Nod, Sony, and of course Ubisoft]. There is at least a few eye candy things to see : logo, 3d models, etc … Everything is not yet available.
From now I will add content every week here as I want Polycount to be the first to use this. 
I learned so much here, from all that great community.
Sincerely.
Massimo from Onikanabo.