Hey there,it's Fansub !
You can grab the Beta right here !
I've been working for the past three months on my first and biggest MEL script yet,and today i can finally talk a bit more about it !
Quick Pipe is a curve-edge based path creation tool for Maya.With it's selection-based formula,Quick Pipe lets you create multiple shapes like tubes,pipes,ropes,corrugated pipes,floating bevels,welds,caves,corridors,etc...
http://i.giphy.com/l3V0qii9ogYOimUVy.gif
You can choose to stay in the tool's comfort zone and prototype with it as much as you want to see the results happening in real-time,or go crazy and play with different profiles to get some weirdly unexpected results.
Quick Pipe comes with a relatively small documentation and a dozen of videos to show you how to create multiple shapes with it.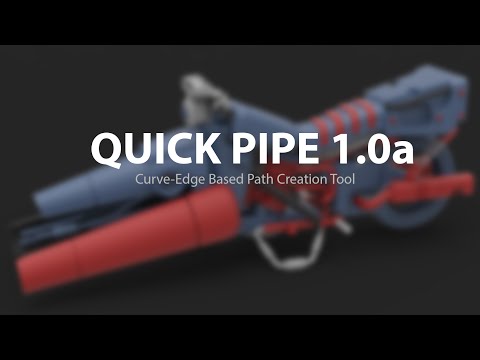 https://www.youtube.com/watch?v=x0WDjqNE4EA
The tool is developed completely with MEL scripting and i used Sublime as my IDE.Quick Pipe is currently compatible with Maya 2015,2016 and 2016.5.
Maya 2014 and Maya LT support will be added in the coming weeks !
Quick Pipe is currently being beta tested but you can already get it on Gumroad for 8$ !