Hi there, I put together this set containing revamped versions of old Natural Selection 2 textures I made for them, a long time has passed and (most) aren't used anymore (I've also cleared this with the them to release).
I decided to have a general theme on them of whitish, blackish and yellowish mainly. There are also letter and number decals included.
I released them in two versions: One HL2 Source version and one pure .TGA version where you can use them for whatever you like.
The Source set contains 98 materials.
DOWNLOADS:
Source version:
http://philipk.net/portfolio/textures/pk02_source.zip
TGA version:
http://philipk.net/portfolio/textures/pk02_tga.zip
Image of a few ones in the set: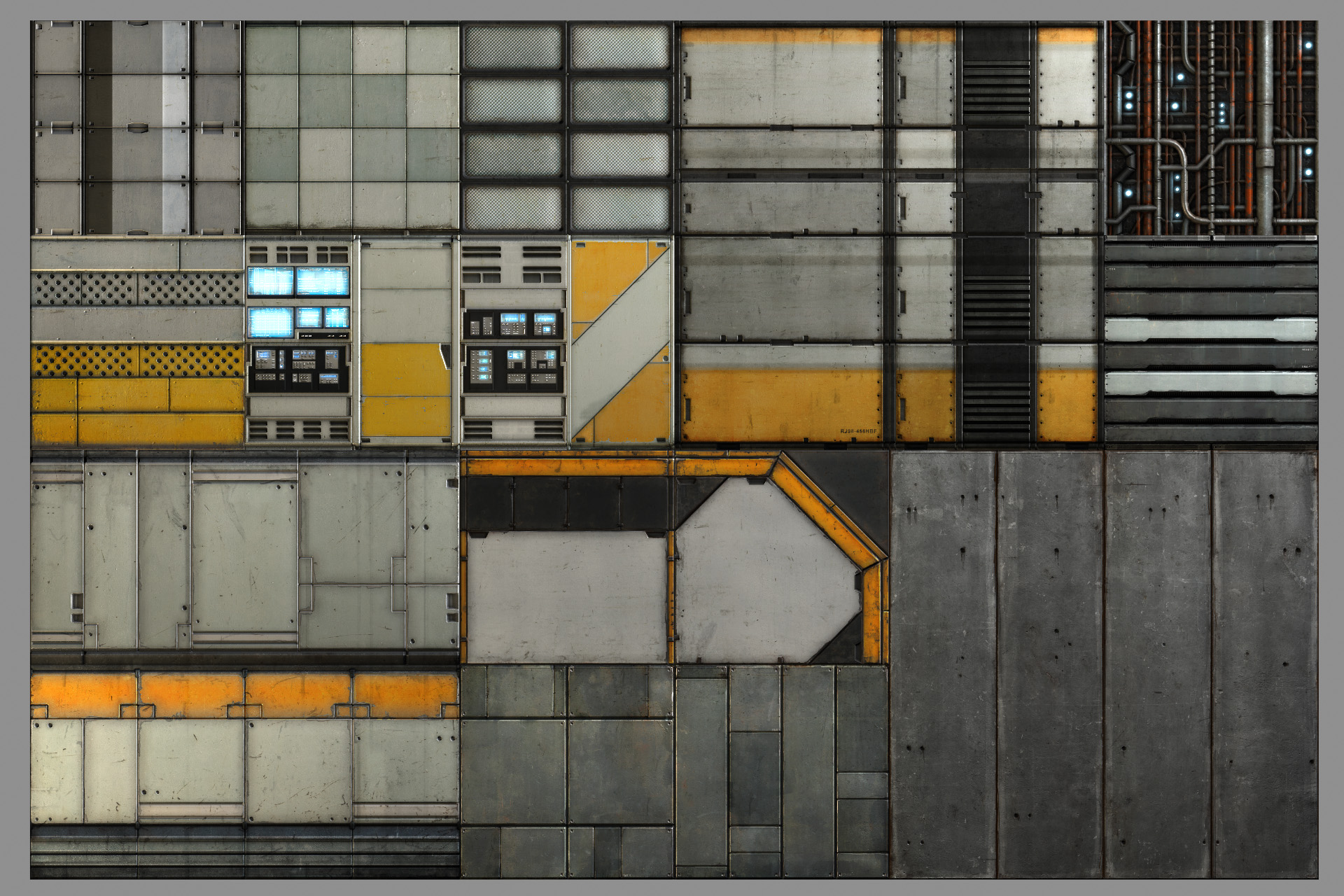 Well that's it. Hope some people still think it can be fun with a texture set release :P