A while ago I wanted to make some little low-poly retro versions of Mass Effect characters. I was gonna do like 3, at most. But I got carried away, so here's a whole bunch of them.
I was originally going to render these at a very low texture resolution, but I got too attached to my 512x512 work textures, so I kept them in there. I still put up an additional version of the scene with all characters at 128x128, because that was originally the point after all. You can see that version in the third and fourth pic down.
After that there's some individual closeups.
PS: Yeah I know it's a bit of a mix and match of different versions of the characters from different installments in the series, but I didn't take it that seriously, so there. :P
PPS: Crits of course very welcome and appreciated!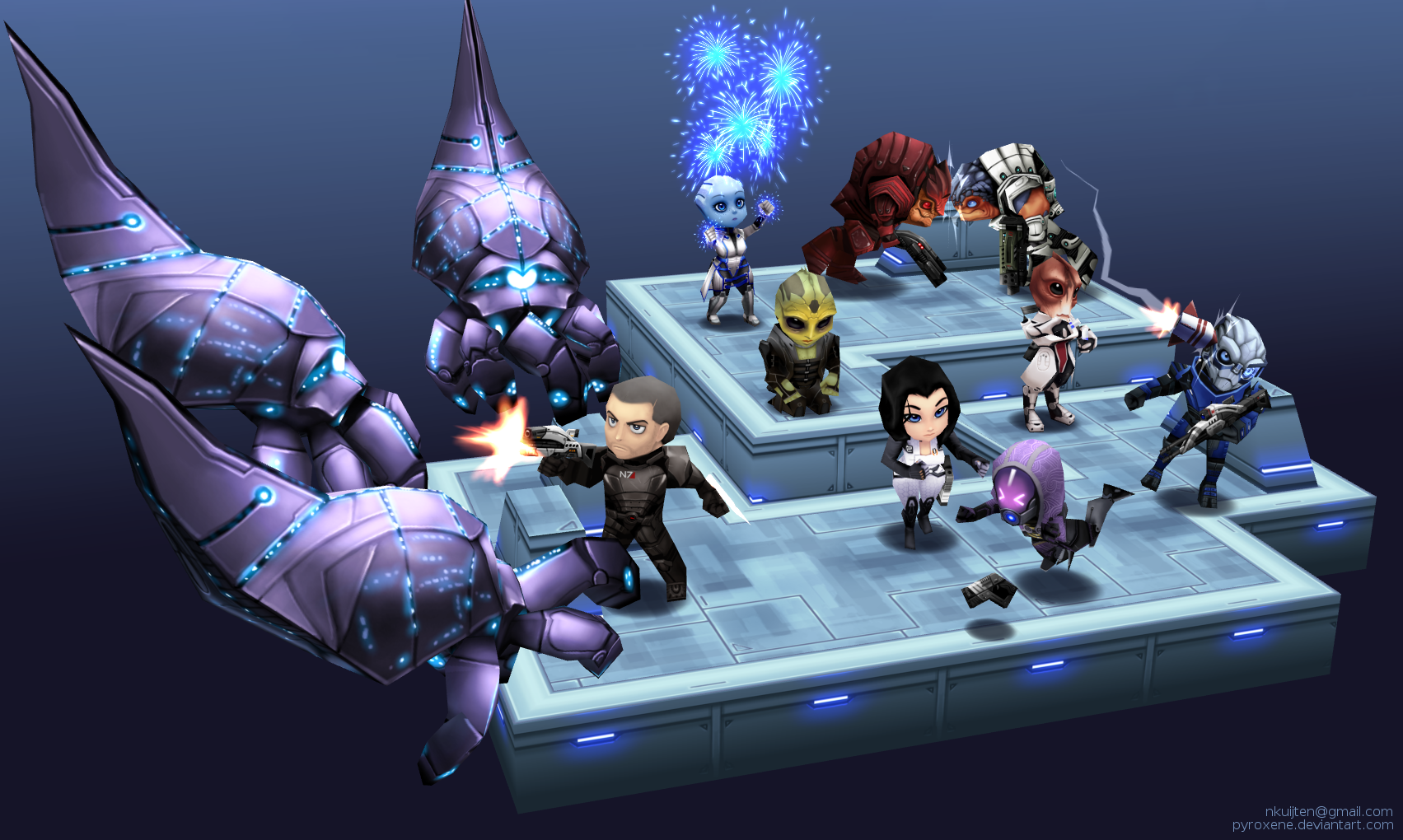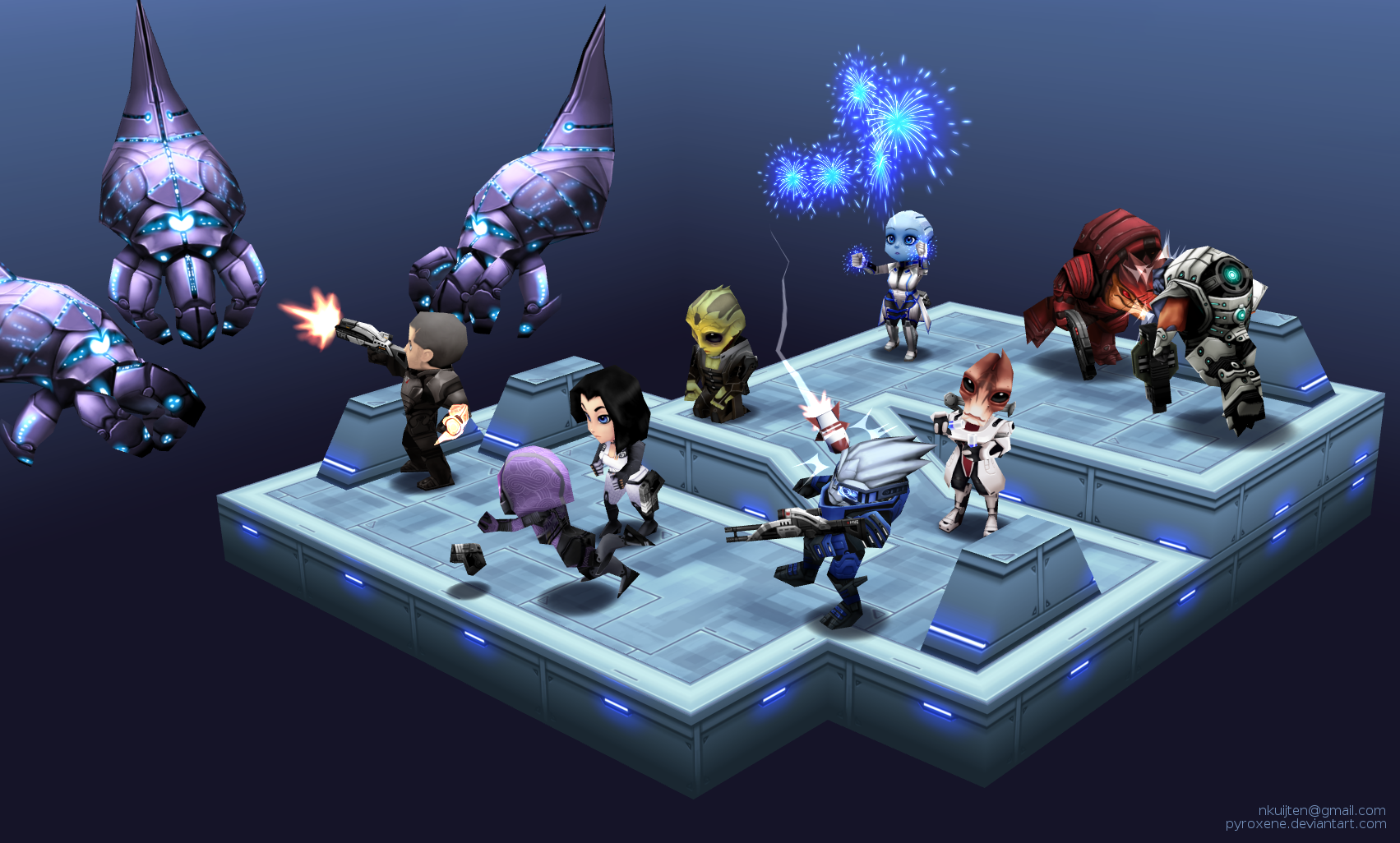 And here's the version with the textures reduced to 128x128: