Outback Hunter
[ame="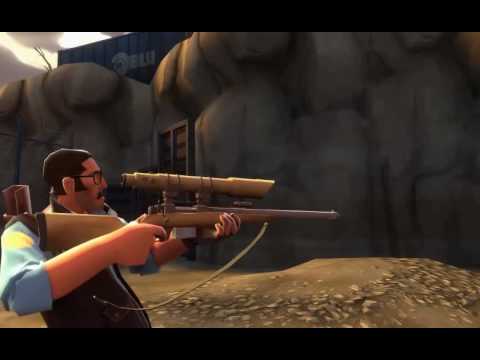 ---
Original Post Starts here
---

Be polite...
Hello.
I'm quite new to 3D modeling in general. But I love TF2 and have already spent countless hours in the SDK creating custom maps (
link
). I thought a competition like this would be a good source of motivation to learn modeling properly.
Be efficient...
I plan to create content for the Sniper class, the theme might be something like a hunter I guess. I'm going to start small with a hat, because I need the practice!
Have a plan...
I made a few quick sketches in photoshop for the hat that I wanted to create
http://dl.dropbox.com/u/1281220/perspective.png
Then I was so eager to start that I just sat down for a bit and actually modeled it.
http://dl.dropbox.com/u/1281220/SS-2010.05.29-23.26.55.png
I also managed to put it ingame, but it has no textures yet so it looks kinda awful. I have ideas for replacements for all the sniper weapon slots already in my head, but I'll let them cook for awhile before I present them.
I'm always interested in hearing what people think and improvement suggestions, so please make a quick comment!