Hey all,
Just wanted to get feedback/ ideas for a little on the side project im doing at the moment.
Here is where the idea started,
http://hackberryhollow.com/2009/09/15/robot-concept-art-1%E2%80%94wait-robots/
Hope the guy doesn't mind me using his concept slightly. I want to make this robot look "old"/ rusty, broken, unloved.
Alot of it will be in texturing, scratches, dents, burn marks, dripping oil etc.
So here is the High Poly so far (and some close ups). Still working on bits here and there to break up symmetry, and then onto the Low.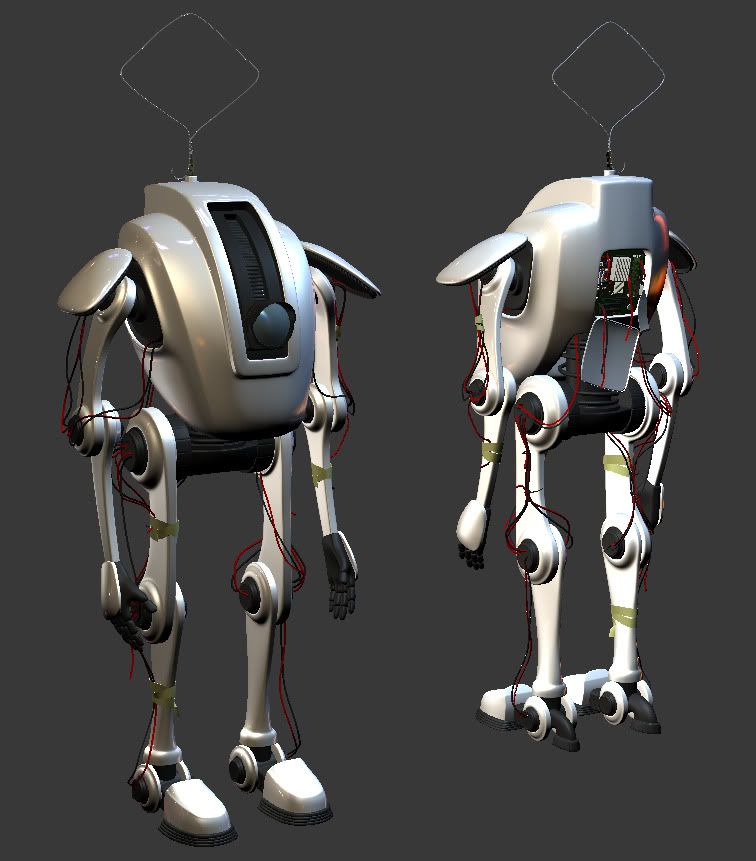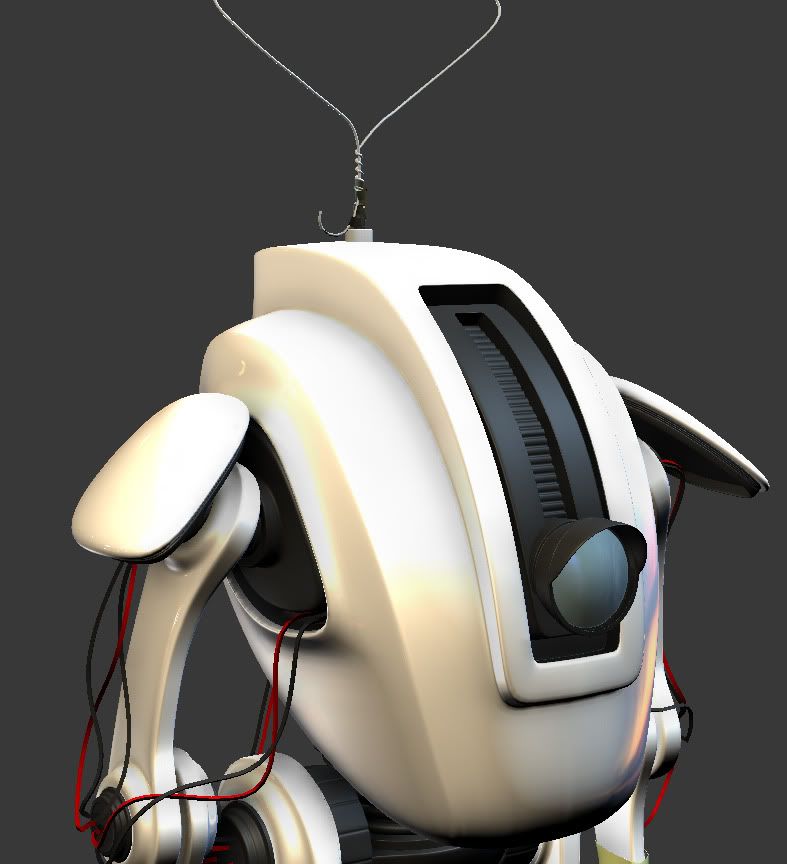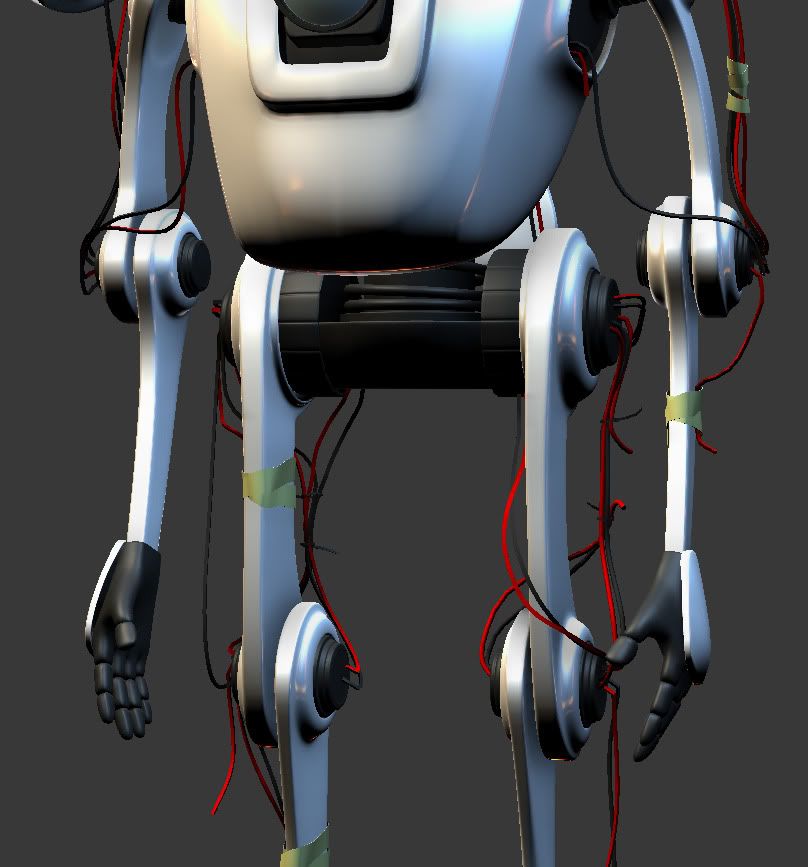 Hope you all like, im about 3 days into this so any feed back is welcome.