I'm currently working on a project that will hopefully help toward my portfolio! I'm working on a discipline I want to go into - Character art, and a discipline that I struggle with - Environment art.
The fable game series inspired me to pursue this direction of career path, it was the reason I went to university and the reason why I'm wanting to better my skills at a better uni for a MSc! For this project I wanted to make a tribute for the series. I wanted to create a character and environment that had its similarities. 
I wanted to create a witch. I thought a witch would really suit the aesthetic and that I could add my own touch to it. 
These are some of the original concepts I set up toward her production. I wanted her to suit a whimsical nature loving theme. I researched different looking mushrooms as I wanted her hat to resemble one! The inkcap mushroom suited best as I thought it would suit the narrative of is she friendly? is she foe?
The next part was to start on production and this is her final sculpt, in Zbrush;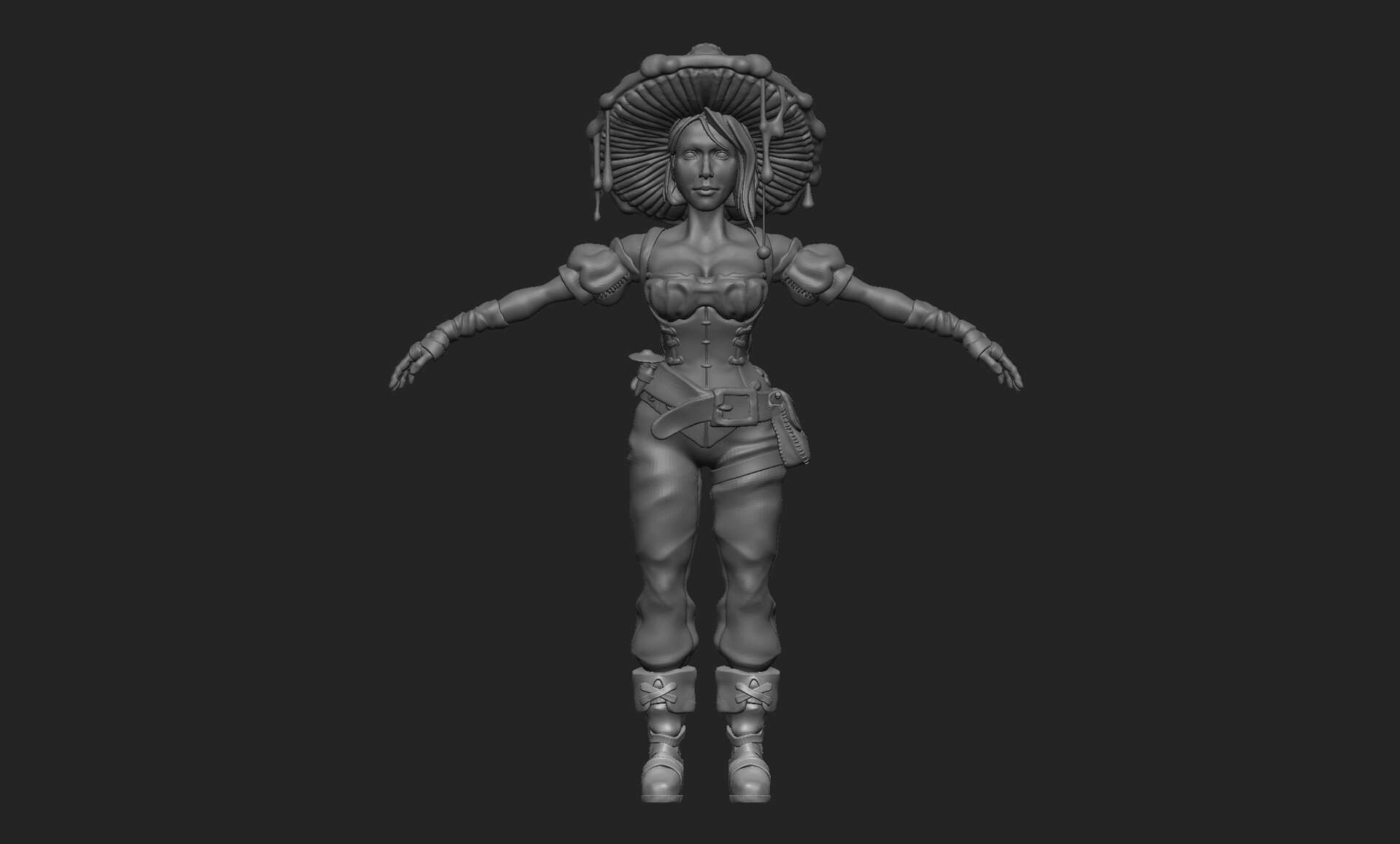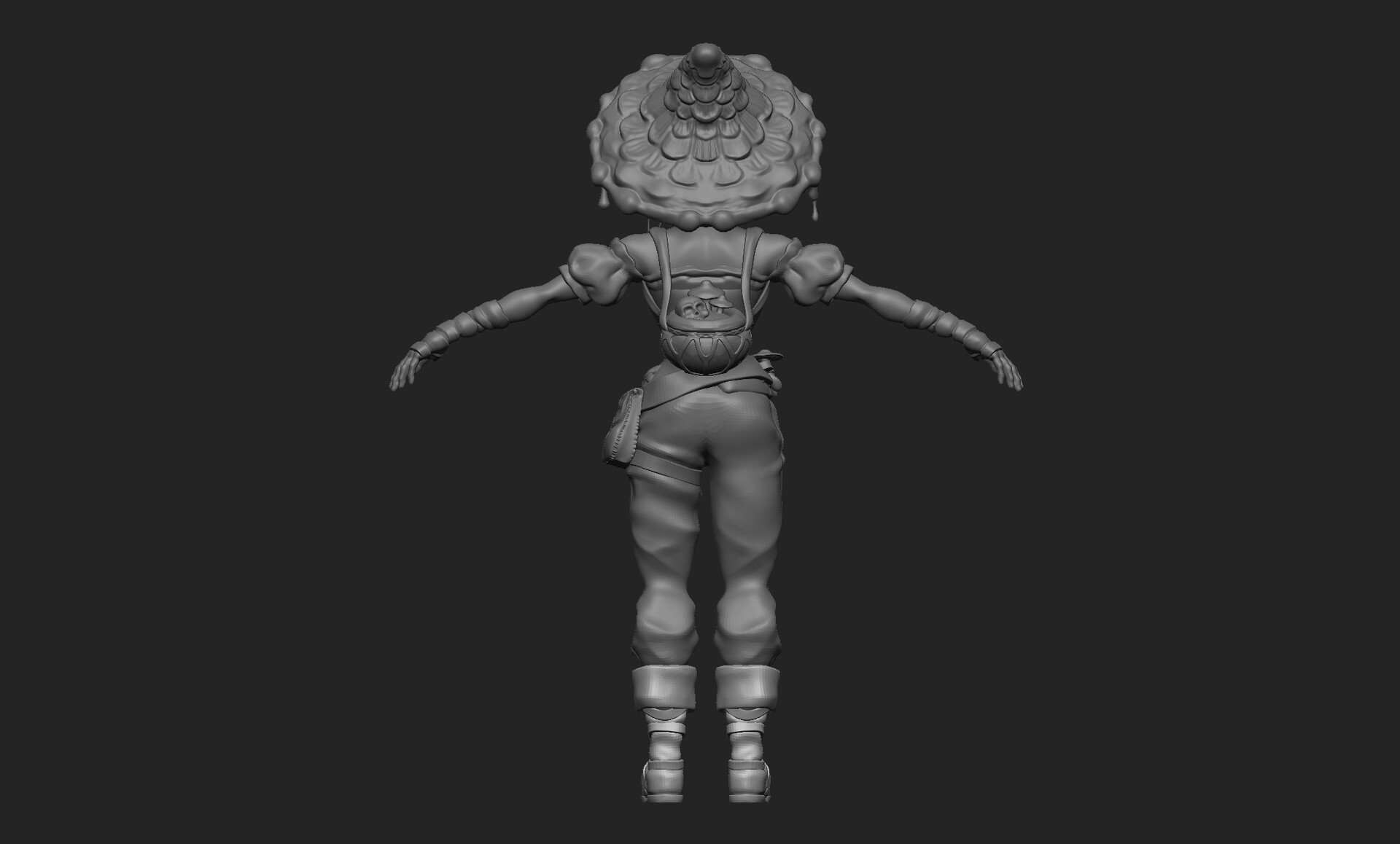 I realise her sculpt isn't as highpoly as it could be, this is due to my PC pretty much running on fumes at this point. I'll hopefully, and unfortunately, be coming into inheritance soon and will be able to produce better highpoly characters in the future!!!
For the environment, as I'm not 100% skilled in this area I wanted to keep it small. I don't know much in the form of blueprinting so I thought it would be best to stick to what I know and create a diorama level where she can be posed doing something in the middle.
I really loved the first idea as it involved the demon door aspect from the fable series. There were 2 demon doors in Fable 2 I absolutely loved! The main one in Oakfield which contained a home you could buy, the second in Bloodstone - mainly for the winter aspect, before the DLC came out for the game it was one of the only places that had a winter theme.
Moving on, I have started working on a block out and have just been building on from there, I'll hopefully be updating this as I go along.
I sculpted the demon door head and tried to replicate the demon doors background but currently this is what the block-out looks like. Very basic and definitely needs more refining but I feel it an okay start