Hi, my name is Ada Ferran and this is my first post on polycount!
In this thread I will show my progress on the next character I am working on. 

The reference that inspired me:

 I spent 2 weeks and a half aprox. just card-placing and I use two different alpha thicknesses, one for the flyouts and the other one for the main strands. 

 
I am also using Toolbag to check how it looks in Real tima, and  I used Blender to place all the cards, Zbrush to design the textures and Substance Designer to get proper maps and color variations.

 I don't think I am going to do the exact colours on the reference but this could end up on another different tones too. 

I would also like to know if some part of this hair look average-ok or what do you think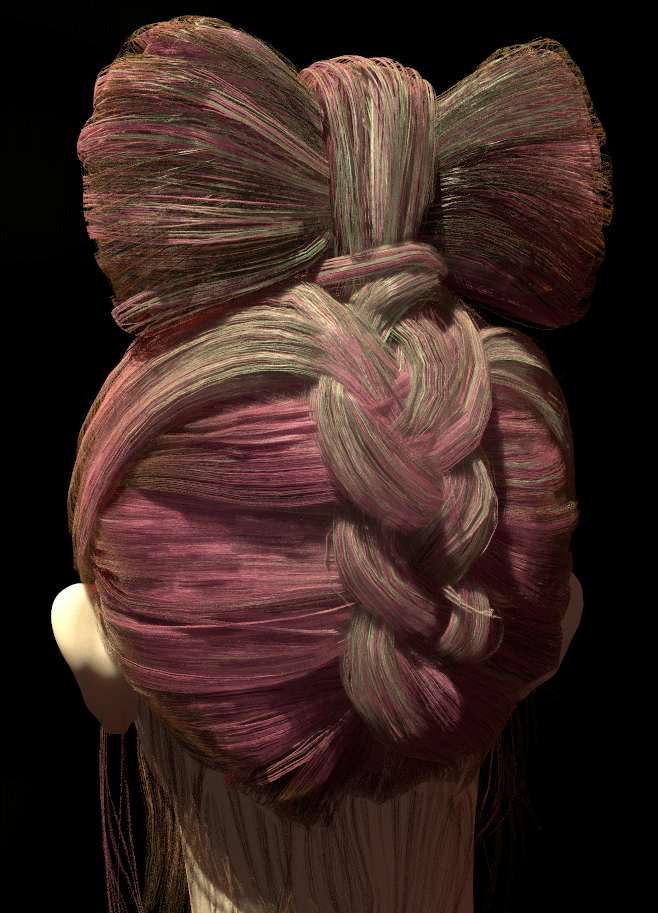 Well thanks for watching! See you later, If you have critiques you are very welcome!!
portfolio: 
https://www.artstation.com/ada_ferran