Hello to eveyone!
I keep having some strange error in my maps when I bake in Marmoset (or even other baking softwares). Want to bake a Alpha Mask of a chain mail made in Zbrush with Nanomesh, on a simple plane. Seams easy and it should be, but it continues to add some other "geometry" that isn't in my highpoly.
Here the resuts:
This the setup in Marmoset: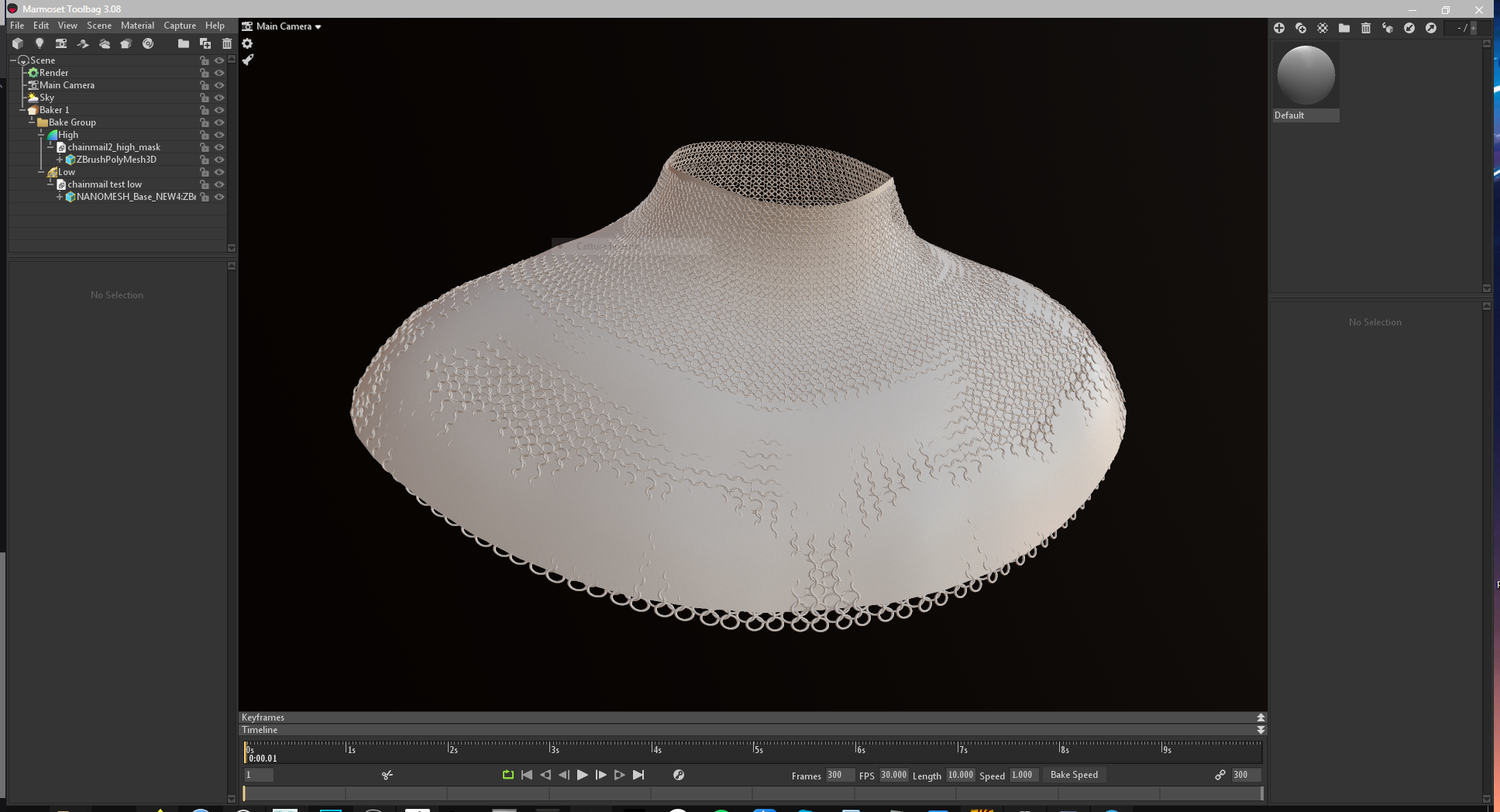 Already tried:
- edit the cage
- changing the Lowpoly or Highpoly
- edit the Lowpoly Uvs
- making a new Marmoset File
- checking the Highpoly in another software other than Zbrush
Any advice? How is it possibile?
if you wanna try for yourself, here the files:
https://we.tl/t-W8LnNqpQo8