ADN Modeler Tools is a smart modeling script tool for Maya that comes with multiple useful tools,ranging from simple scripts to highly complex tools that completely redefine your workflow.

Use this line of code as said in the documentation : source "AMTools/ADNModelerTools05.mel";


https://gumroad.com/l/adntools
The tool now works on Maya 2016,2016.5,2017,2016LT and 2017LT on Windows only.Mac support is under the works.
The goal of this tool is to make everyone's workflow in Maya easier,whether your a student,freelancer,teacher or a studio searching for tools to improve it's pipeline.

The license price varies between a Standard License and a Studio License,which comes in three different packs : 2-9 licenses,9-19 licenses and 19-40 licenses.
There is also a University License,which grants you access to 75 licenses for all your students.
Both Studio and University license owners need to contact me once they've bought the tool in order for me to give their artists/students access to individual licenses.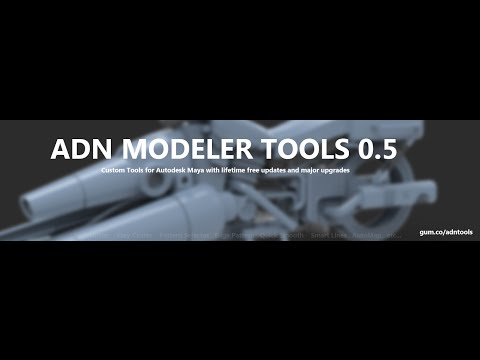 The idea behind this package is to give you a library of tools that is constantly evolving and every single update, no matter how major it might be,is always going to be free for anyone who purchased the product.
Version 0.5 is the first official release so if you encounter an issue with it please send me a Private Message to the following Email :
[email protected]