Would like to get people crits on my work in progress for Make Something Unreal. This is the high poly for the gun. It is made from a concept I drew out.
It fires sort of like the Shock Rifle in UT3. Except the primary beam fired starts off large giving you a good shot at hitting someone close but the further it travels the smaller it gets until it just disappears (this mode can be shot in a rapid fire, tho its not an incredibly fast one). The secondary fire takes time to charge but when charged it fires one large slow moving blast. This blast also dissipates over time except it takes a lot longer time for it to.
It has a few moving parts, the cylinder near the back spins when firing sucking in a blue energy. The gear in the front opening spins as well. also when doing the secondary blast the front opens up exposing two extra barrels. The side grating is a heat release exhaust that gives off a little steam when rapid fire mode and gives off a big cloud of smoke when doing the secondary fire.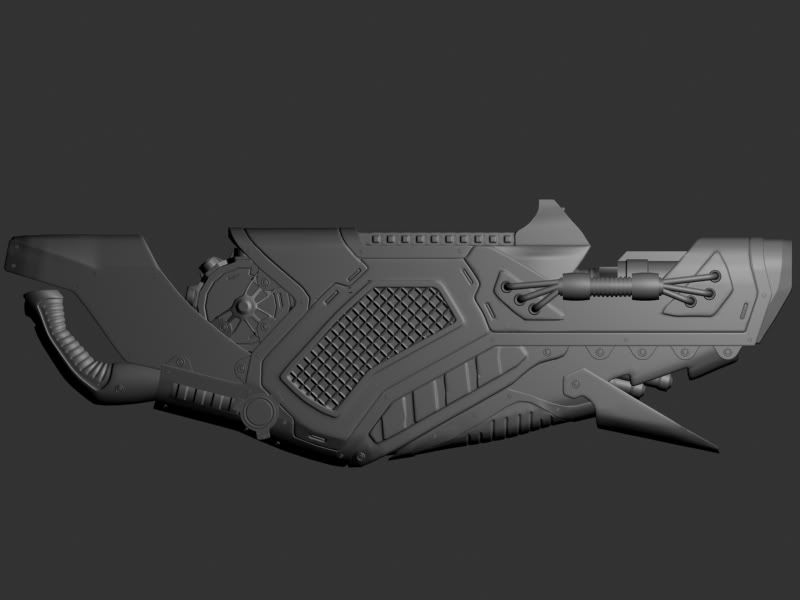 This is my idea for the colors of the gun. It's a quick job I did in photoshop.