Hi guys, September starts and with it my return to a project that I had somewhat aside. And I would like to share with you my progress and results. 

I want it to be another level up to my portfolio (especially in the texturing part). I'm not sure if in the end I will make a small diorama with some extra props + a small corner of a room to make it stand out more or if it will be just the sewing machine. I'll see as I finish the machine. 
After all the search for references (luckily I'm making my grandmother's machine, so I have real time references) 
I started with the blockout and now I'm in the final stages of the highpoly. 


I still need to add some screws + work on the wood of the table in zbrush . And I've also made a list of details that I'm going to do with normals in substance. 
And next week I'll start with the low + uvs + bake. 
I would love to get some feedback on these final stages of highpoly, any suggestions or corrections. 
I have used 3dsmax + zbrush. Surely in this project I'll move on to Blender, as my student version of 3dsmax is about to expire, and I think it's about time to start testing it.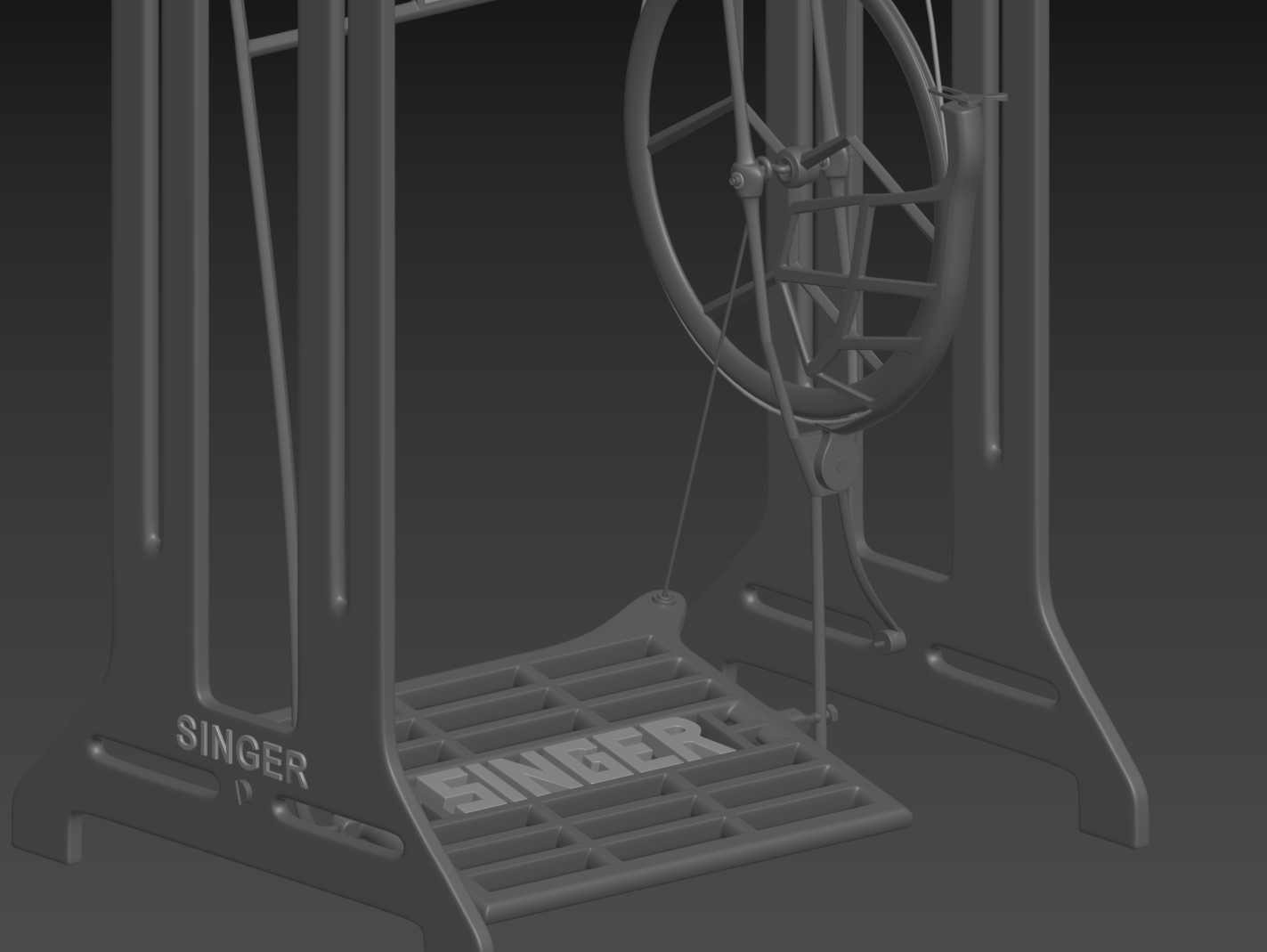 Thank you very much