Hi everyone! I'd like to share some screenshots from a project I've been working on for the past few weeks.
A fully procedural open world landscape project built in Unreal Engine. Still a work in progress, comments / critiques are welcome!
It features:
-A 64km2 landscape
-Level streaming (Split in 64 levels, streaming seamlessly)
-Custom landscape master material
-9 Material layers
-Ground Tessellation
-Procedural ground textures
-Procedural grass and foliage placement
-Dynamic GIobal Illumination (LPV)
-3 Lighting Scenarios
Trees, rocks and fern models from Unreal's kite demo, everything else is my personal work.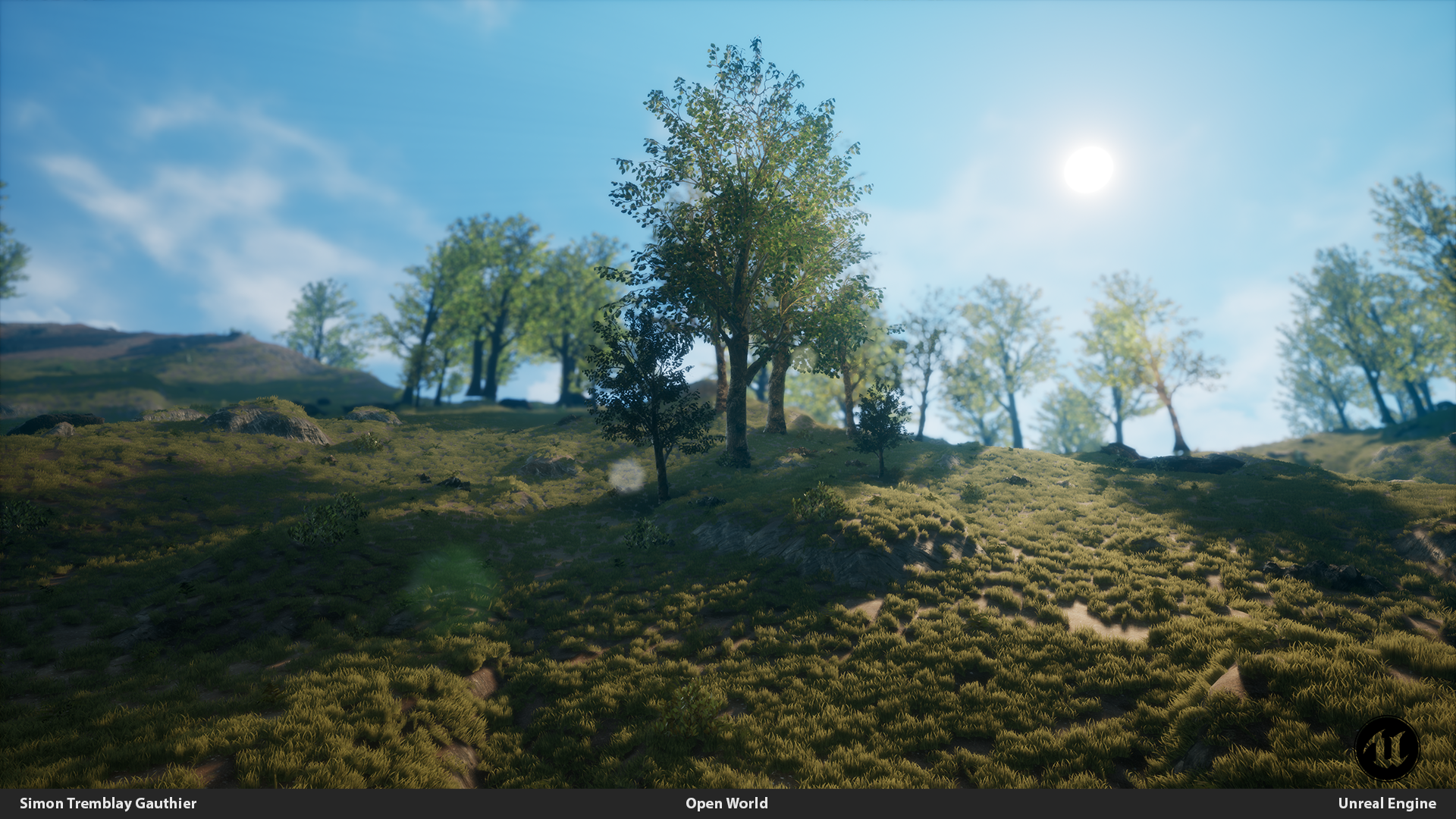 More screenshots on my Artstation!:
https://www.artstation.com/artwork/DPw5R