Hello there, as I'm currently studying 3D Art, I searched for previous art tests to improve myself.
This concept was given in the monthly noob challenge in february.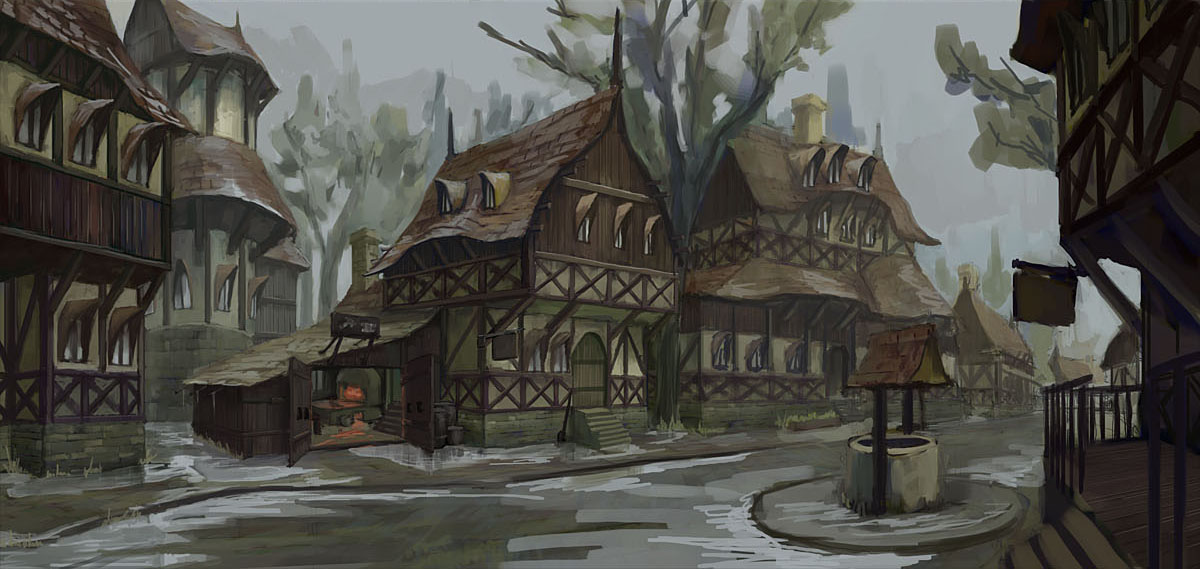 (
Artist - Yuriy Georgiev / 
http://windmakerart.blogspot.com )

I decided keep it quite simple (concerning trianglecount and texturing).
This is what I got so far:
Most of the used textures are handpainted by myself, trying to achieve a semi-realistic-stylized art style.
Any critique is welcome, especially how to create the wet look.