Hi everybody!)
We are Drka-Drka team - Daniel Copytsko and Kirill Kravchenko from Heyworks Studio. And this is our take on the Throne Room contest.
Software used:
3ds Max
Zbrush
Photoshop
Substance Designer
Substance Painter
Quixel Suite
Marmoset Toolbag 2
Xnormal
Rendered with Unreal Engine 4.
We also tried to create some background story behind our environment so here it is:
The Great Alchemist's Throne Room.
The magnificent hall which turned into the family vault and the monument of obsession.
The King's passion in alchemy gradually became a blind obsession. His mind got poisoned by the master idea of philosophical stone, the only way to get the endless power through the eternity.
The stone creation requires colossal energy. The King comes to the idea that the most pure energy can be extracted at the moment when the living creature crosses the final frontier. Catalyzed by the love to this creature the one can get enough energy for the stone synthesis.
The King disposes to build a magnificent hall, which repeats the Kabbalistic Tree of Life. This hall is meant to be the workbench, the instrument, the extractor. The next step is to find life vessels with enough energy to complete the ritual...
The King makes his choice.
His mother and father are placed into Understanding and Wisdom sephirots. The wife gives her energy to Mercy, the daughter to Splendor and the son to Victory. Severity and Beauty sephirots are fed with the brother and the young niece lives. The grandson represents Foundation and the friend completes Kingdom.
However the extracted energy catalyzed by the brutality of sober-blooded sacrifice does not synthesys the stone but turns the King himself into the philosophical stone.
The kingdom is left without the King. The legend will live for centuries telling the story of the magnificent Throne Room turned into family vault.
Oh you, young souls of free insight!
Walk in with solemn silence.
Behold the frantic King of nevernight,
The prey of love and violence.
Breath in the vibe of pain and thirst,
Conceive the sorrow story.
Of those who were destroyed and cursed
In order to create one's glory.
The dream of everlasting paradise,
The path of noble goals.
Became a sober-blooded sacrifice,
Of nine beloved souls.
The poisoned mind in search for reign,
Extracted misery in essence.
He blessed the kin for woe and pain
To get his constant presence.
Oh you, behold the Great Alchemist's grave!
His kind, his love afore his throne.
The epitaph that none will lave:
"Solve et coagula" in stone.
[ame]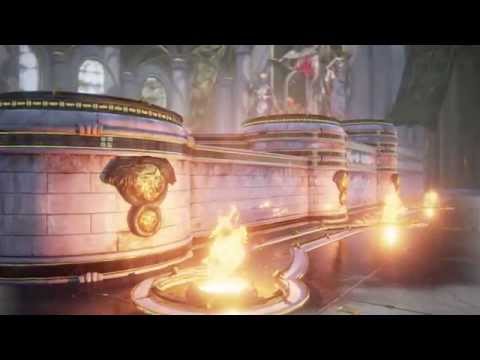 Youtube video is a little bit laggy and I don't know why, so if you are a hardcore perfectionist please watch it on vimeo
https://vimeo.com/123481921