LATEST UPDATE:
ORIGINAL POST
Hello people, this is our thread for the PETROL/BLOOD contest!
Our team, consists of myself, and Timbo. To start, I will be creating the vehicle whilst Timbo will be creating the character.
We've spent a evening or two mocking up some ideas for our submission. We've decided to go for a hybrid between Steampunk and Dieselpunk, with a Kaiser themed character and his car.
So far we've settled on rough mockups for both the car and the character (the car itself went through a few mockups before we were satisfied).
At the moment the car is just a hastily made blockout in Max, whilst Tim has used Zbrush and Photoshop to quickly mock up the character.
Reference

Mockups and Concept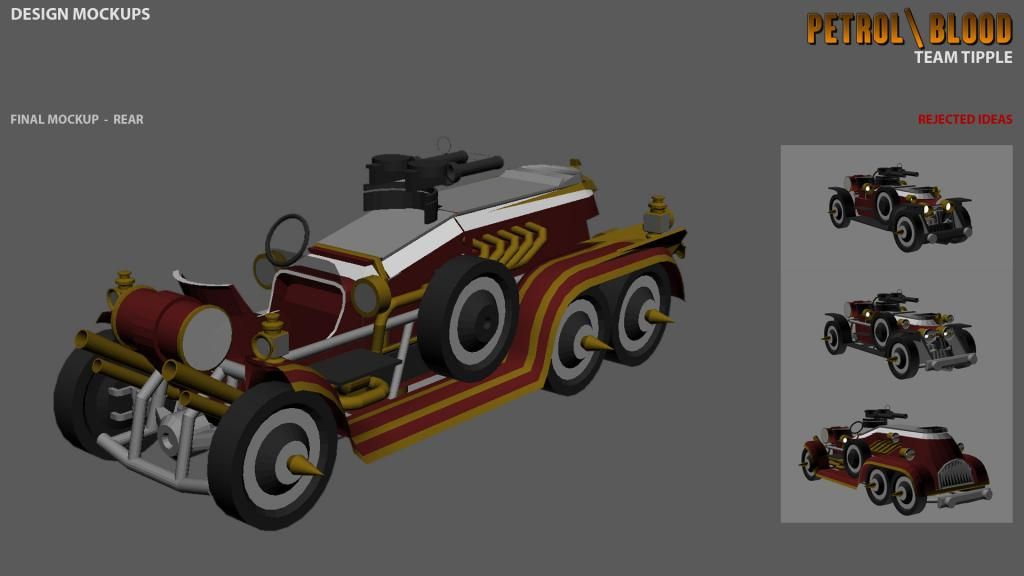 Thanks!