(Warning image heavy thread)
Me and 4 others here at
Studio SMG
released today our tower defense game called
OTTTD
(over the top tower defense). The game takes a humorous take as a game in general, includes some RPG elements and in general is pretty much over the top.
If you are interested in the game, visit its website:
http://otttd.td/
For the art direction we went very colourful with a cartoony feel. Ilija our pixel and concept artist did all the concepts for the heroes, enemies, towers and environments.
I helped out with the character, enemy and tower modelling as well as several textures (and porting to android + UI stuff). Of course we used
TexTools
and bunch of other tools including
ShoeBox
that I wrote. In particular with the UV and AO baking stuff I was able to automate the workflow for us 3D artists a bit.
Since different people worked on the 3d models we used all different 3d packages (max for me, blender and Maya for the others). The last few years I have been more active as a developer at work so it was actually nice to do some low poly modelling again and unwrapping and texturing.
Weapons
We made more than 30 weapon models though I am not sure any more which ones made it already in the game and which ones not. Most of them have funny effects on them when you upgrade to a different gun. The weapon models usually had a triangle limit around 300 tris.
Most of the tower models were modelled by me including most of the textures. We added quite a few different kind of towers and various upgrade levels
Enemies
The enemy models were a nice exercise for low poly modelling, mostly because the design were rather crazy and we had to try to squeeze them into feasible triangle counts. Tallon an intern helped out with the many animations on these units. I'll post later some rigging GIF's.
Bosses
The game features a few end bosses (not all revealed here). These usually had bigger textures and higher triangle counts.
Levels
For the levels we had several people working and iterating on them, at times almost everyone was involved into set dressing or tweaking the levels.
Almost forgot that there is also a trailer so you can see how it looks in motion and with gameplay
[ame="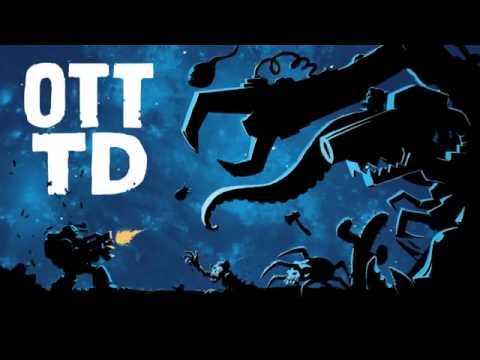 | Out Now on IOS & Android | Gameplay Trailer - YouTube[/ame]