Hi my name is Felix Waubert de Puiseau and i thought id show you some art from our last finished game
Ghetto Freaks
.
[ame]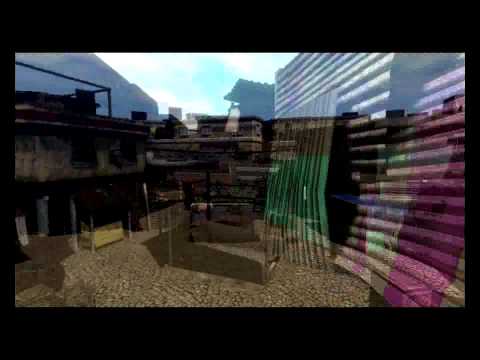 DOWNLOAD GAME
For this project we wanted to create a multiplayer-style game with bots , because of the limited amount of time.
For the artdirection we wanted to have the clear distintion between teams using colors, like in Team Fortress 2, while having a fairly realistic and dirty style.
The game is made in 9 weeks parallel to working with regular school courses. It has a conquest/domination kind of gameplay, where you win by holding the most controlpoints until the enemy lose all their tickets.
All the content is created by our art team for this project only.
The game engine is written enterily by our coding team in Directx10 using C++.
We used Havok for collision and OpenCollada for exporting content.
We are currently working on a extended version of the game while searching for internships starting this summer.
The extended version
will have features like:
-Customizing weapons with Silencers, Red dot, Holographic, Acog and Sniper -sights.
-Hidout were you get briefed between campaign missions and pimp out your weapons and use a Quickmatch computer
-New Game modes (CTF,Team Deathmatch etc)
-New Weapons, Characters and Levels
Art team
David marquardt (Art Lead)
http://www.marquardt3d.com/
Jacob Christianson
http://www.jacob3d.com/
Nils Dücker
http://www.ducker.se/
Klas Gylje
http://klasgylje.se/
Felix Waubert de Puiseau
http://depuiseau.com/
Coding Team
Alexander Loodin-Ek
www.looak.se
Johannes Tegnér
simius.se
Kristoffer Bohman
Linus Svensson
www.linussvensson.mono.net
Johny Dahlin
www.johnnydahlin.se