I figured it was high time that I actually posted some actual art on here again, so here goes!
I have spent a few hrs over the past few days working on a barbed wire baseball bat...I have never made a weapon before, so this was pretty awesome to get cracking on.
WIP beauty render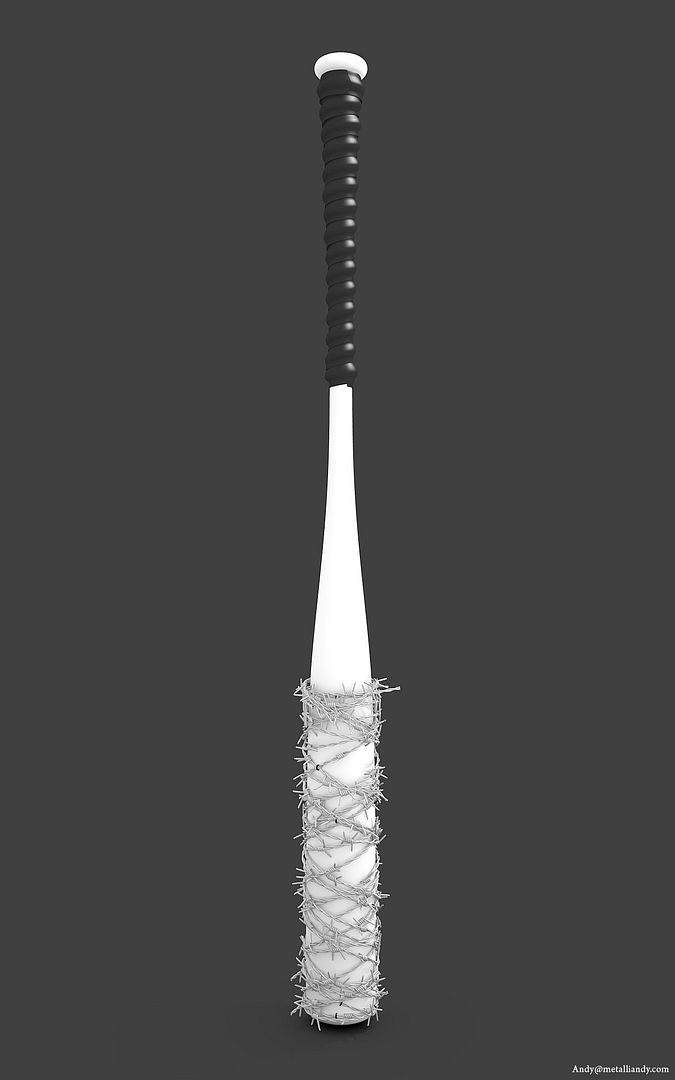 WIP beauty render wires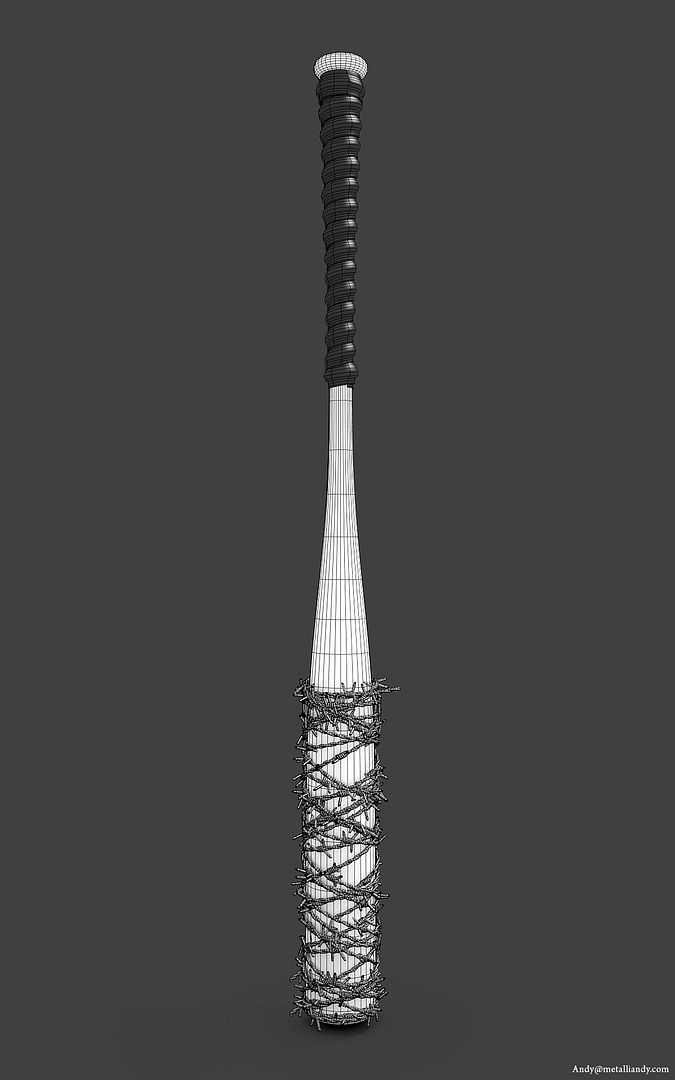 Barbed wire close up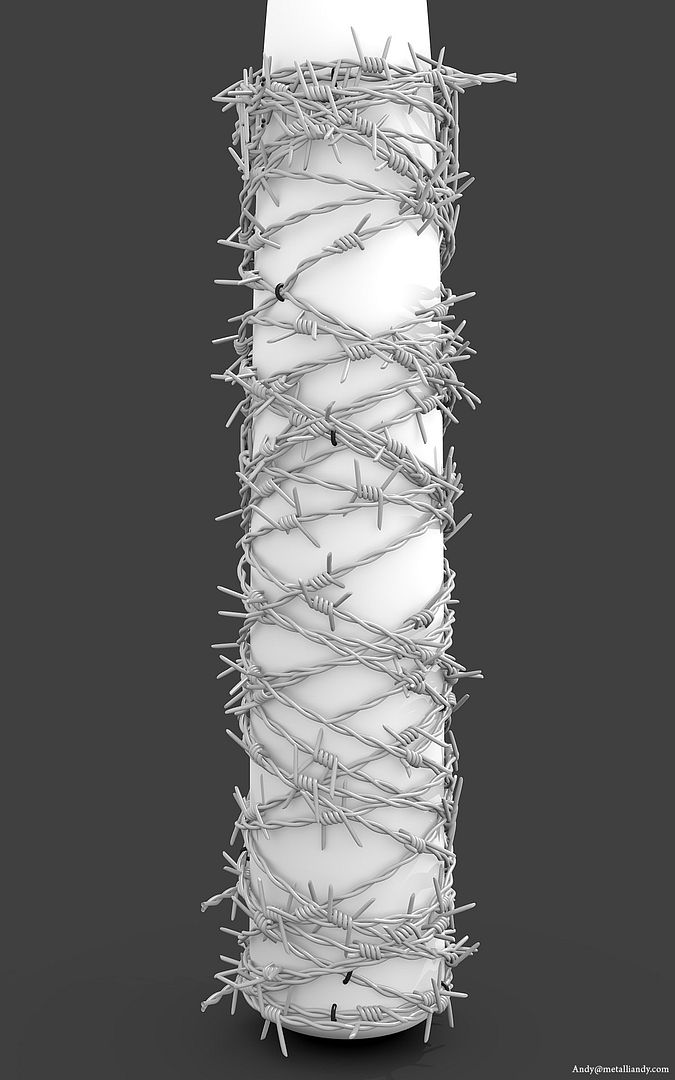 Barbed wire wires close up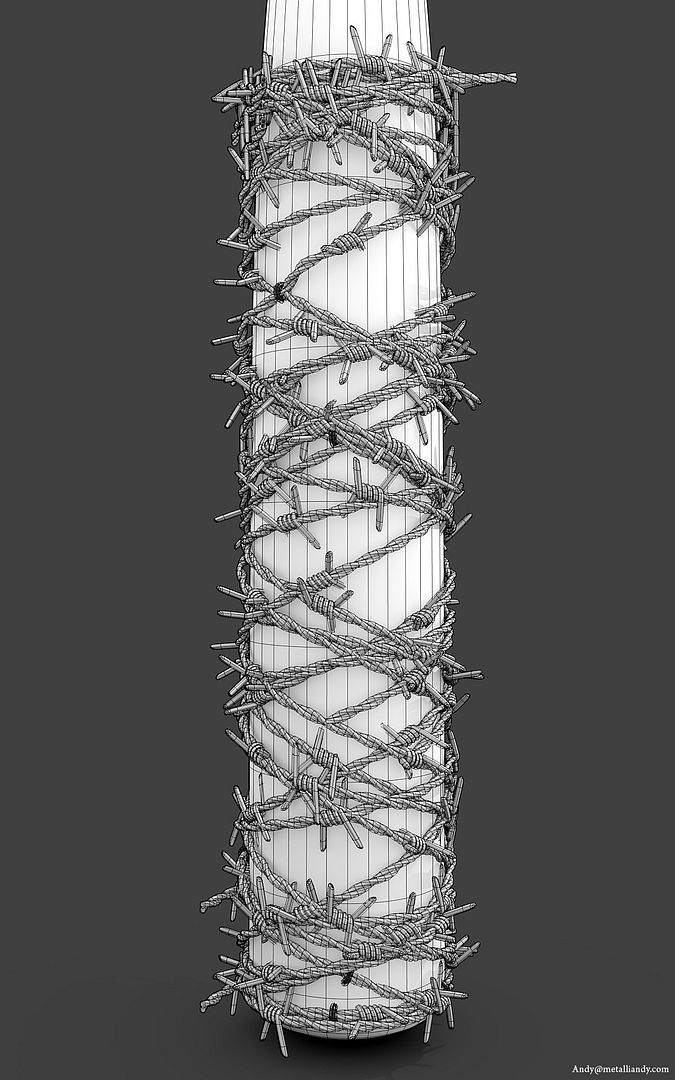 Handle tape close up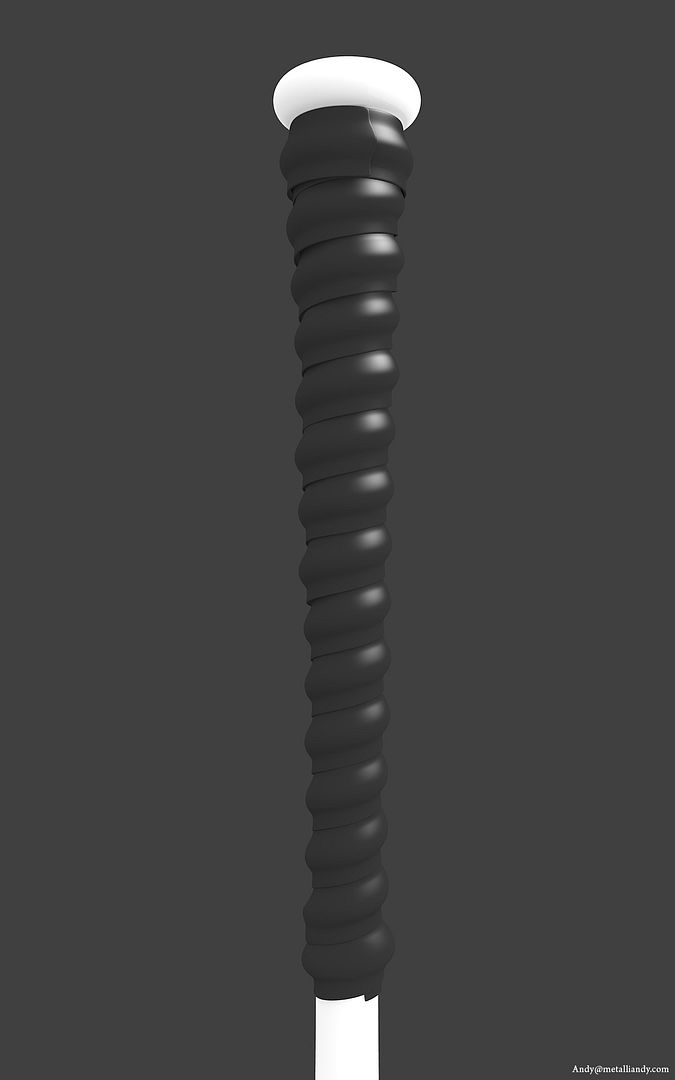 Handle tape wires close up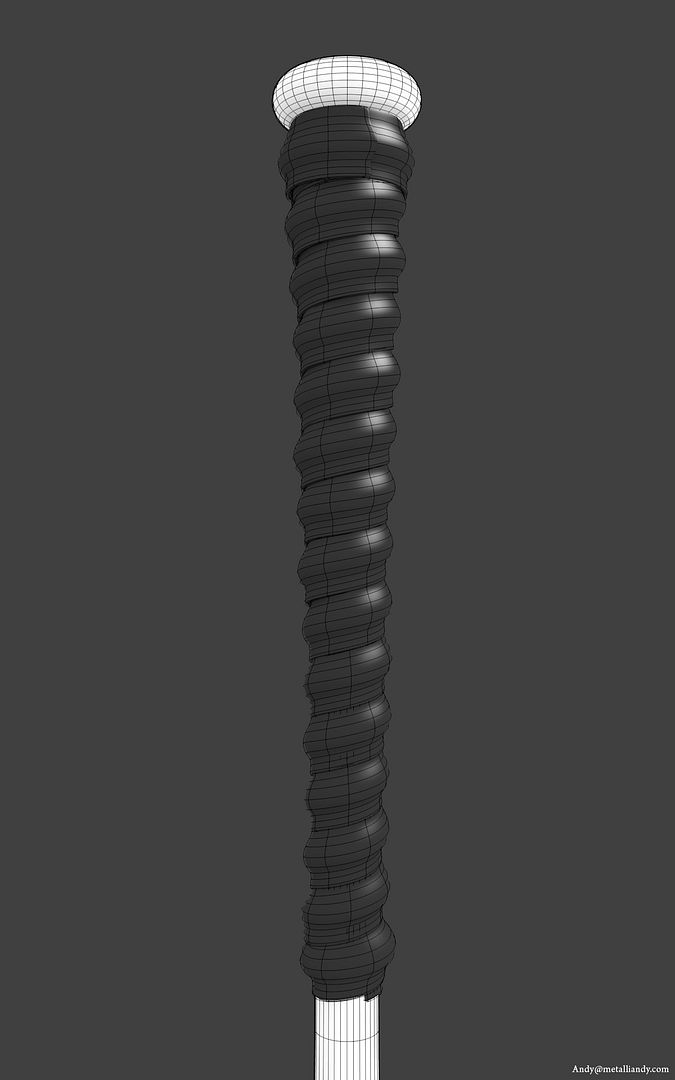 Everything is being made with subd in Blender 2.58a and there isn't any sculpting yet.
For those who are interested in how I did the barbed wire, it was done by making a small section and then adding an array modifier with the Fit Type set to curve, so that the # of parts would match the length of curve. I then added a curve modifier that deformed the barbed wire along the curve.
To make the curve, I just modelled a helix, which was then scaled and arrayed vertically, which was then converted to a curve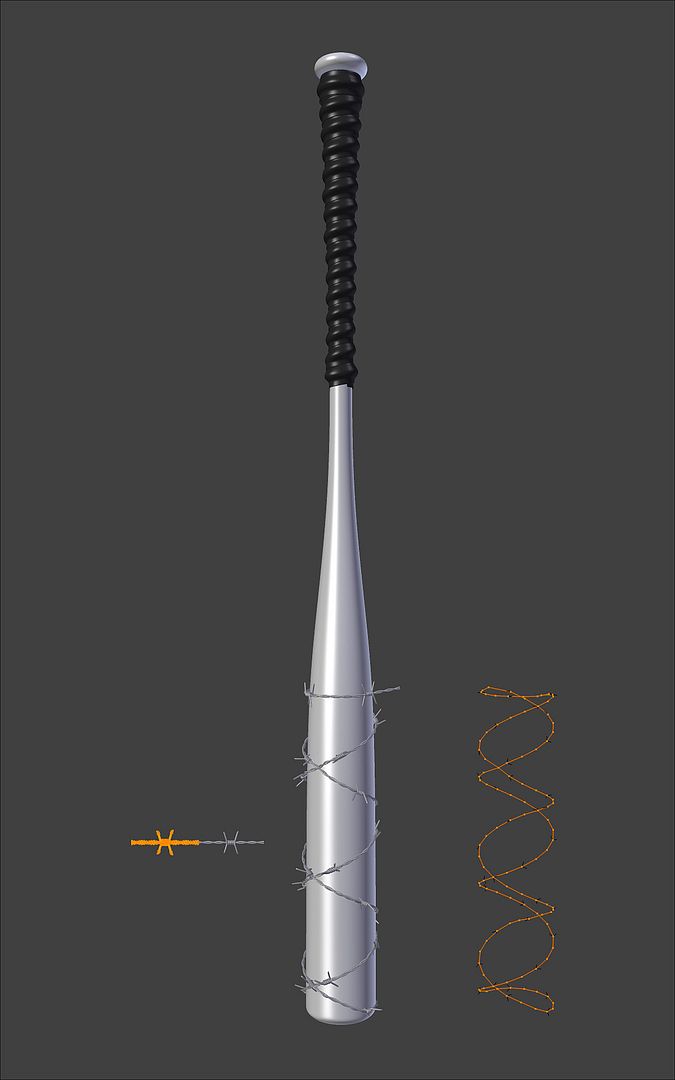 Comments and critique are welcome:)