Hello! As of now I am only a beginner in 3D art, but I want to stretch my abilities all the time. I'll just start off with my first WIP models, made in Maya 2012. I really want peoples tips and help, so that I can become more diverse in my skills (and know what I'm doing more
). Thanks.
Here is my WIP Super Kriss SMG - I need help with the poly structure and the attachment rails right now:
And here is my most recent model, a bolt action Sniper rifle (I don't know the name of it) - I haven't had any trouble with this one so far, but any tips are still welcome of course: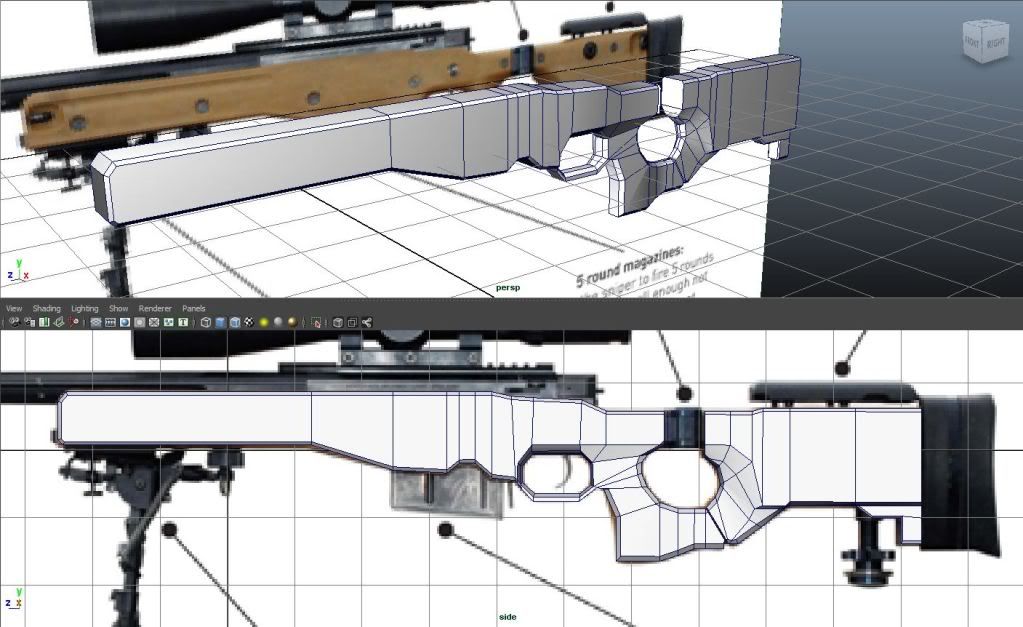 I'm not really at the level of character modeling yet, but I want to get to that point. Thats all for now, but I will post more of my stuff later.
Thanks