Hey there !
Long time no post.
Here's the latest stuff I'm working on. It's a subway station, near futuristic.
I decided to go for a subway station after seeing this artwork by
Razorb
:
So, I decided to create my own subway station :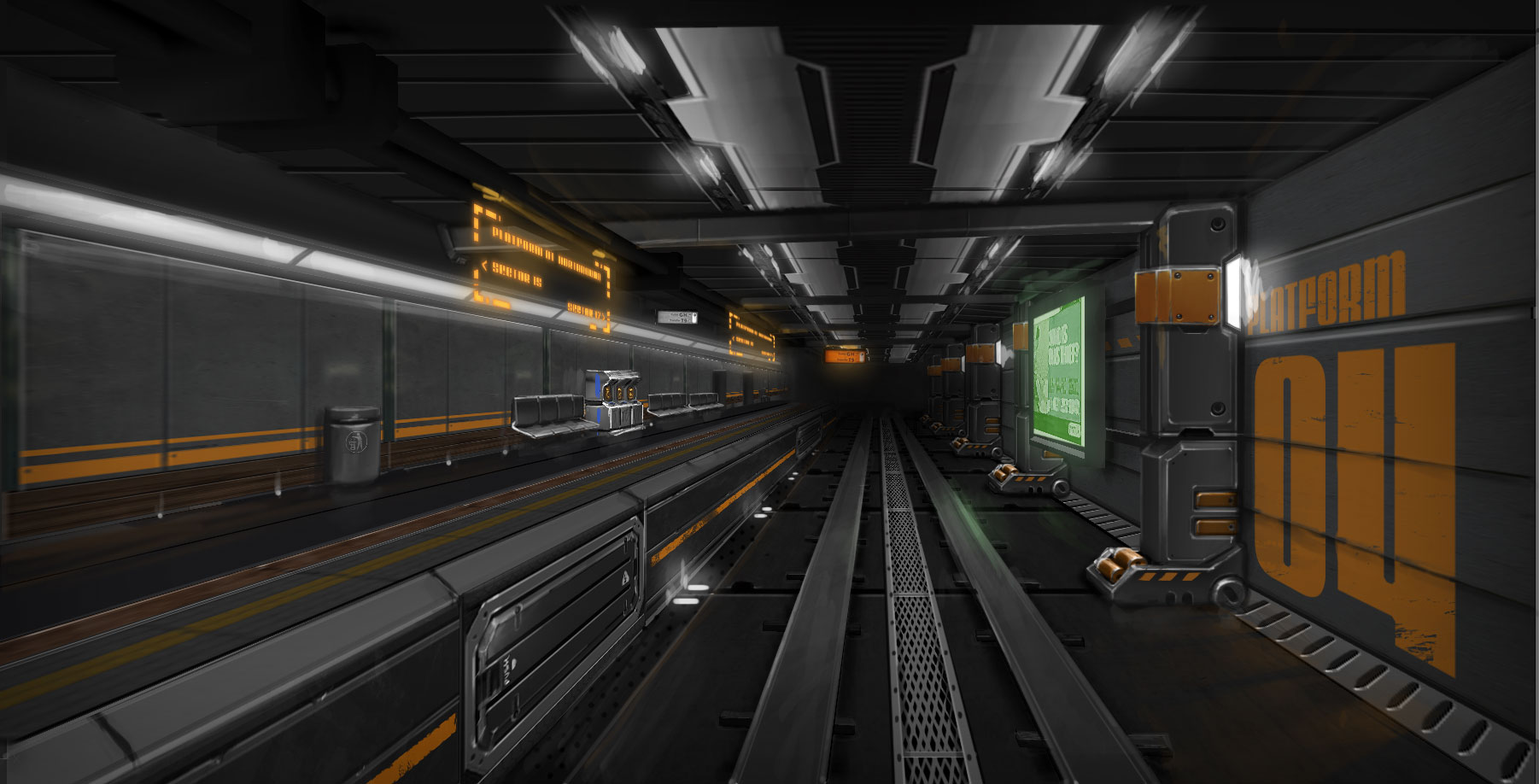 And so I started with the platform, so, quick artwork :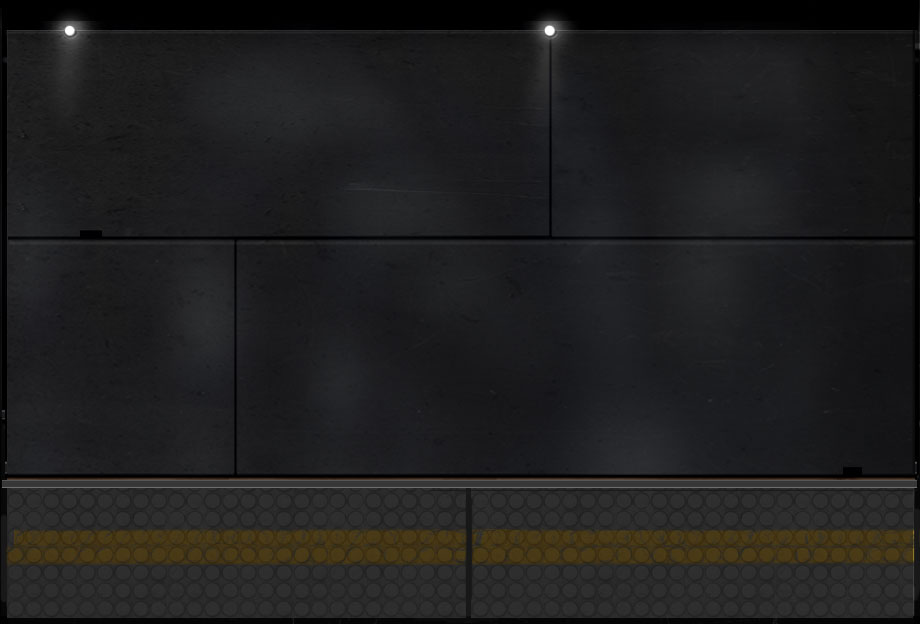 And the result in 3D in the marmoset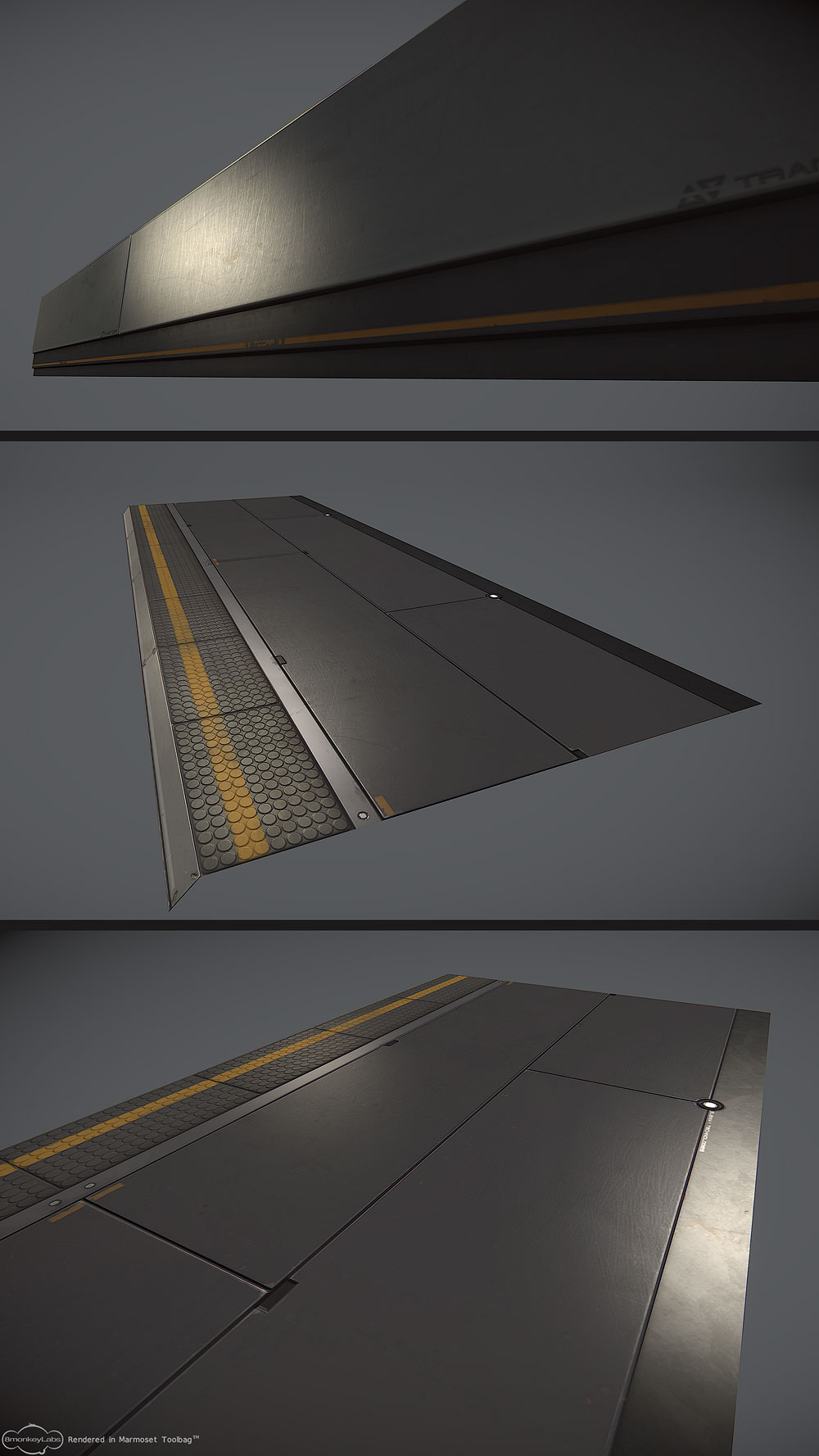 I'll post some shot in the UDK later on, I just want to have more stuff done before taking any UDK screenshots.