[size=+1]Latest update:[/size]


---
Hey what's up, guys. Sorry, I'm kinda late to the party.) I've be thinking about the scene from the tournament announcement but had to do some tests and a presentable picture in order to start a thread. But nevertheless, here I am
Sooooooo,
I'll be doing a scene from SC 3, me and my bud used to hang out at my place every Saturday after the C++ class played the living crap out of it.) so yeah, nice to do reimagine something familiar. Here's the concept of the original location: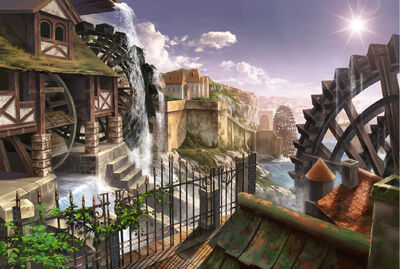 It doesn't really show the arena layout, but what the hell. So how am I going to reimagine it? Well at first I was going for the arrogant "make it prettier", but browsing through stuff for ideas I remembered about this movie:
and was immediately sold.
So I'll be trying to reimagine the thing as it could be done by Zhang Yimou. Which means, asian architecture,
strong colors,
and hopfully a bunch of particles in the air:)
I've got the whole things pretty much blocked out and the first concept is coming soon.)
cheers!