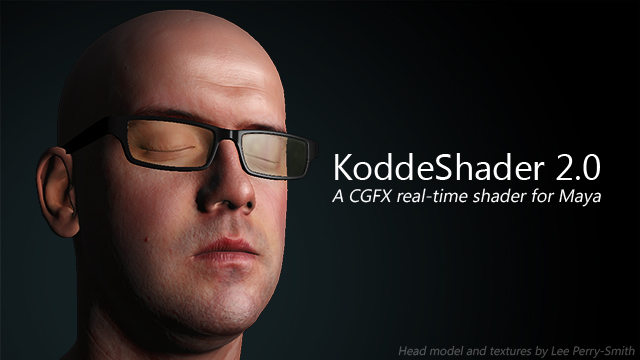 Hey guys!
I finally got around to remaking the "KoddeShader" from the ground up. Some old features which I found less useful were cut and a few new features I've learned since last time have been added. If you give this shader a go then please share your results or any other feedback.
Some highlight features of this shader:
2-pass Transparency support (support for Specular and Reflections on transparent surfaces)
Fresnel based Specularity and Reflections
Gloss based Cube Map Mip Level modulation (For blurring, etc)
Various Skin parameters to mimic "realistic" skin (Blended Normals being one of them)
Ward Specularity option (Besides regular Phong Specularity)
Gamma Correction (2.2)
I've been feature creeping and tweaking the UI for quite some time and I think I've found and fixed most issues. I'm calling this version "rev3". Please let me know if you find any issues. Thanks!
Download "KoddeShader_v2.0_rev3.rar"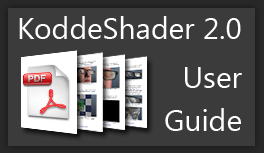 User guide time!
<- Right-click to download
This ended up taking me longer to write than the shader
It's 24 pages filled with example images and useful info on how the shader works.
Let me know if you find any typos or errors. I've gone through it a few times but there's certainly something I've missed.
Enjoy.