Update 4, Deus Ex 1 week environment:
from
http://www.polycount.com/forum/showthread.php?p=1320320#post1320320
down
samples :
[ame]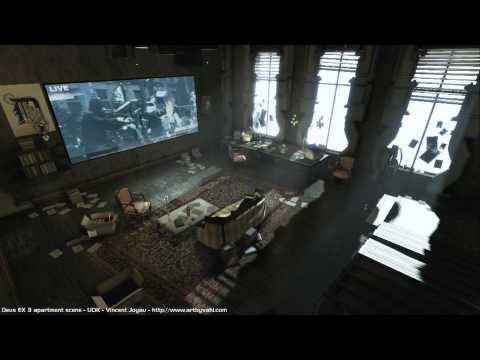 Update 3, Material Samples :
http://www.polycount.com/forum/showthread.php?p=1285255#post1285255
sample :
Update 2 cell shading experiment, ibuki, 3 point shader :
Update 1, bioshock article and pics :
http://www.polycount.com/forum/showthread.php?p=1144793#post1144793
sample :
Original post :
hail polycounts !
so mmm dunno how to put this, but I noticed that I haven't pimped anything in ages, besides what some of you may have seen in the 3point shader thread or when I'm bugging guys on msn. So I thought I could create a thread with all the stuff I worked on that I can show.
most of these are realtime screengrabs in Max using the
3point shader
, although some of them are maybe 2 years old and were made before I joined 3 point studios, about a year ago. I'll try to add stuff as I go, although I'm being pretty busy, etc, so it may take a while.
anyways, enough blabla, time for the pix
This was my Dominance War 3, I re-rendered it when we started pushing things more with the shader, before we released the lite version.
now, this one is new, it was supposed to be a submission to the DarkStalker Tribute book, but work came in the way, as always and I only finished it a few weeks ago, to test out some cell shading techniques with the 3Point Shader, the idea was to try to emulate/get close to the rendering approach that can be seen in Street Fighter 4's cinematics. I think I could push it wiht some photoshoppage to make it more of an illustration, but this showed some great straight form viewport results so I kept it that way, thinking that more isn't always better.
Now, this is a gun model I actually more or less finished a few days ago, I wanted to practice texturing a bit more and kinda liked that design (I'm no gun nerd). It was initially planned to be part of a full character, we'll see if I have time to get to actually do it, but at least this is in a near show-able state.
This one is fairly old, about 3 years IIRC, it was from my time at Digital Extremes, rendered in their proprietary engine, most of the textures were made by polycount's good old StrangeFate, but 90% of the meshes, the lighting ,level building and looks decisions were done by me, the remaining stuff was done by the great guys at DE. I think like 80% of the level is made of purely modular meshes, the building itself is like 10 different meshes put together, unique meshes are things like the sea (which had specific uvs for the ocean flow and the terrain, which also had different levels of detail so that it'd look detailed from up-close and more rock shaped from far away. I think I'm attached to it because it was the very last thing I made inhouse for them, and I did put a lot of energy in it.
I'll try to add these onto youtube later, but here are a few turntables of some of my characters, WARNING !!! they are fairly big and in quicktime format.
Donovan
Aayla Secura
Assassin
(hail Adam, remember this one ?)
Ibuki
(will post more experiments I've been doing with her and the 3Point Shader soon)
aaaaaaaand That's it for now !! hope you guys didn't get too bored haha, thanks for watching anwyays !