MY FINAL SUBMISSIONS: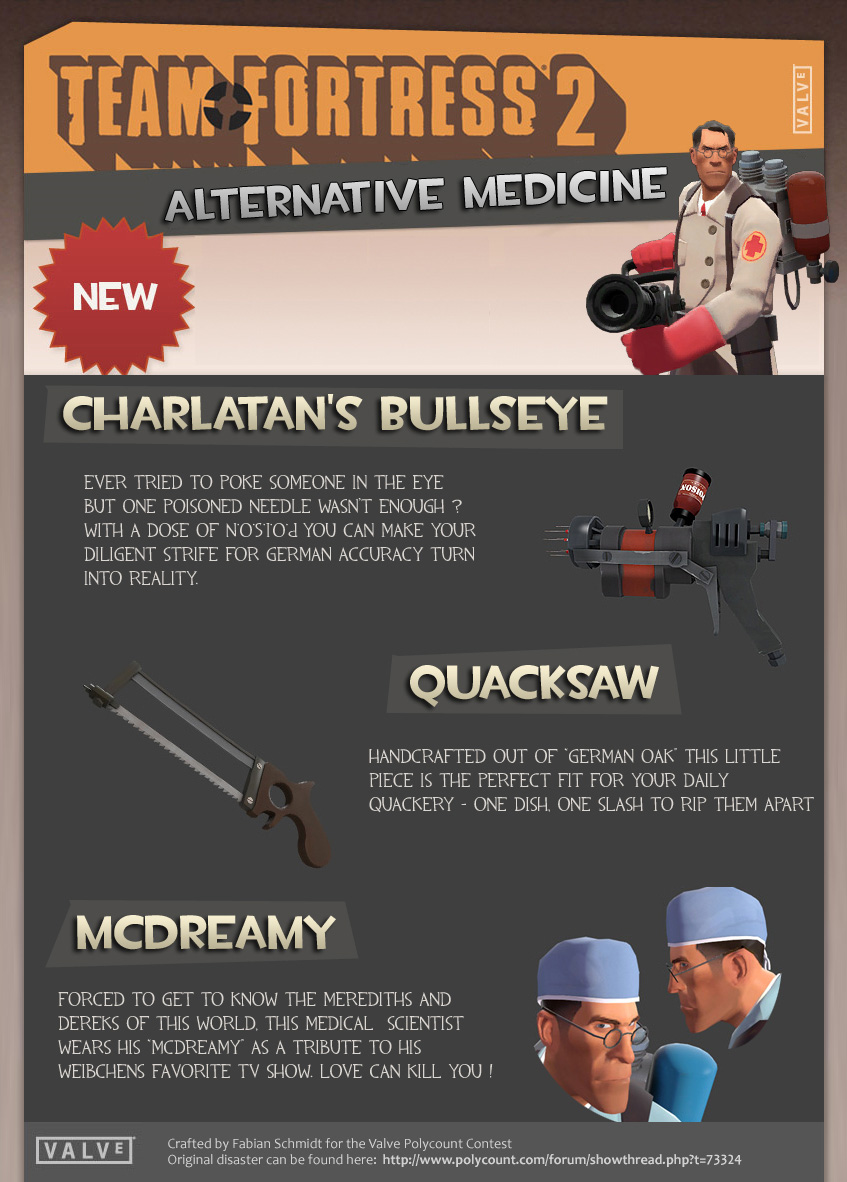 First idea is about the Medic - since I'm from stuttgart too, that should fit
HAT
I imagine this hat model as bloody bloody piece of fabric in the end: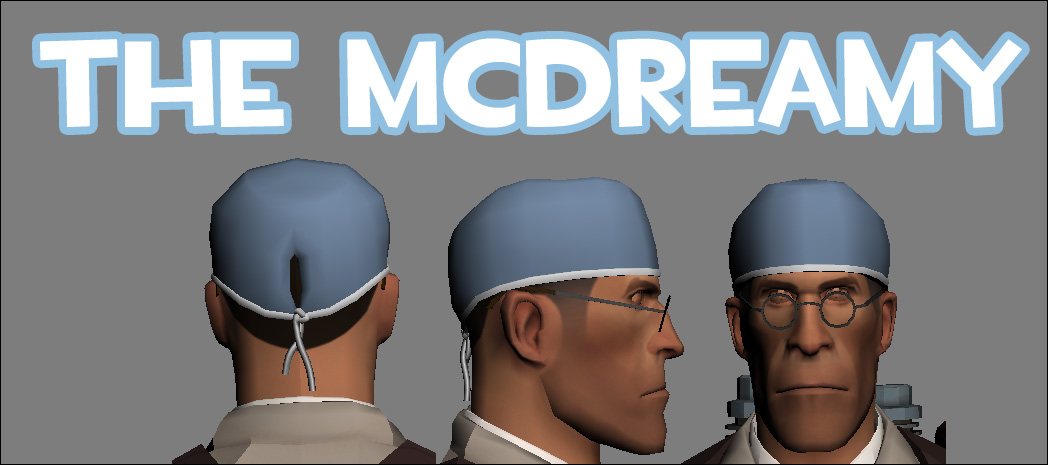 WEAPON
then as a syringe gun replacement i'm trying to combine these 2 images:
http://1.bp.blogspot.com/_t9pl9Dh5gGQ/Sk2OeWA4GzI/AAAAAAAAE-Q/A46fJa3Vhkk/s400/_artificialleech.jpg
http://www.medgadget.com/archives/img/skull-saw.jpg
into something like this. totally clueless about mechanism and stuff, just a weird mockup incorporating the 2 reference images and some random polygons thrown onto
would look kinda weird ingame, when the medic has to turn that crank all the time
maybe one turn = one round of syringe bullets thrown out - like a gatling
since i'm not sure about the scale, maybe make it as big as natascha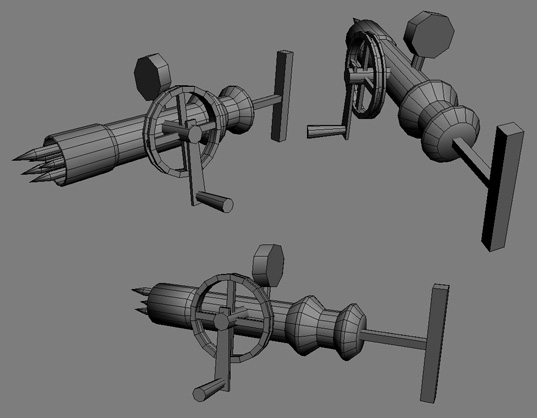 Possible Mele Weapon
: an old crutch
http://farm4.static.flickr.com/3391/3647681395_0c48e0b655.jpg
um, cohesive theme:
"medical stuff" ?
"the past, present and future of medicine ?"
"medical advancement ?"
i suck at creative things