Hi All
I'm having a few issues with normal mapping and it would be great if someone could point me in the right direction.
Basically, I'm trying to make the following shape: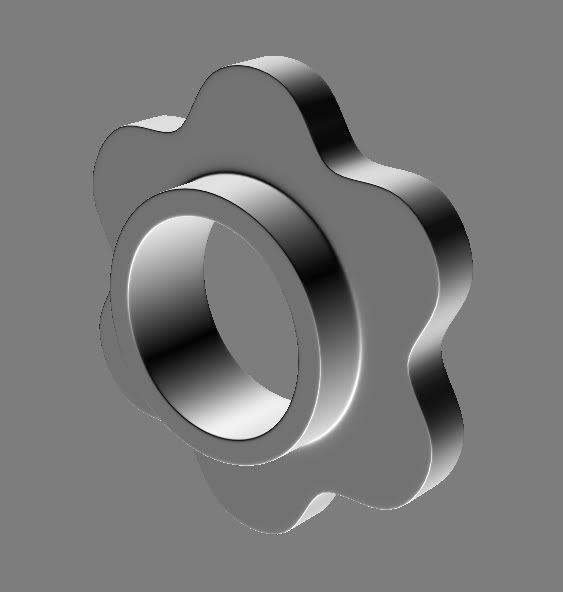 So I've constructed the low poly as follows: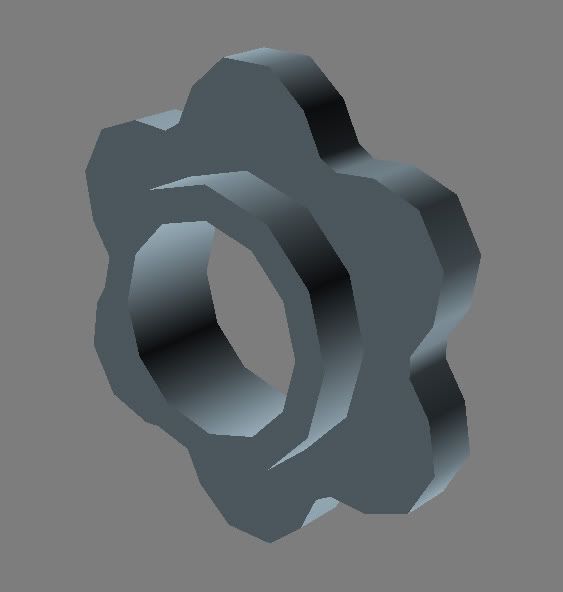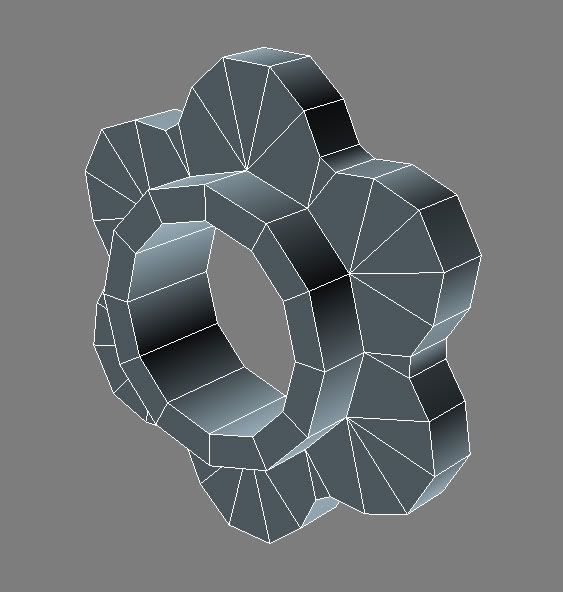 It's currently 240 triangles. I put together the UVs from Ben Bolton's tutorials ie - each smoothing group has it's own UV island. Now, when I attempt to bake the normal map, this is what I get: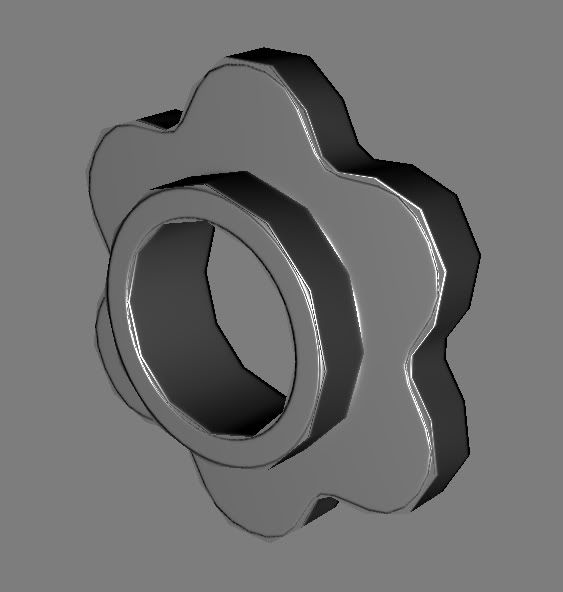 Now, I understand a little bit about normal maps and can see what it's trying to do, but overall it's not doing a very good job and I want to know how I can approach this better.
Is adding more poly's the best way? Or perhaps reviewing the smoothing groups and tweaking them, or just using one smoothing group and UV island?
I'm open to all suggestions, so please help me out.
Thanks!