Hey folks,
If any of you are having a boring weekend and just wants to do something quick and fun, maybe you could try making a texture for this simple Goblin model I did recently.

Download Goblin SDK (2.5mb ZIP) here!
This ZIP file contains:
OBJ files of the model in T-pose, and two action poses.
TGA image of the UV wireframe.
PSD document with an AO bake layer and the UV layer, set up and ready for painting!
The resolution I painted it at was 1024x1024, but I found it works fine even down to 256x256 so if you wanted to do some Q3-style skins, that might be fun
I might see if I can do another one myself.
Gratuitous image: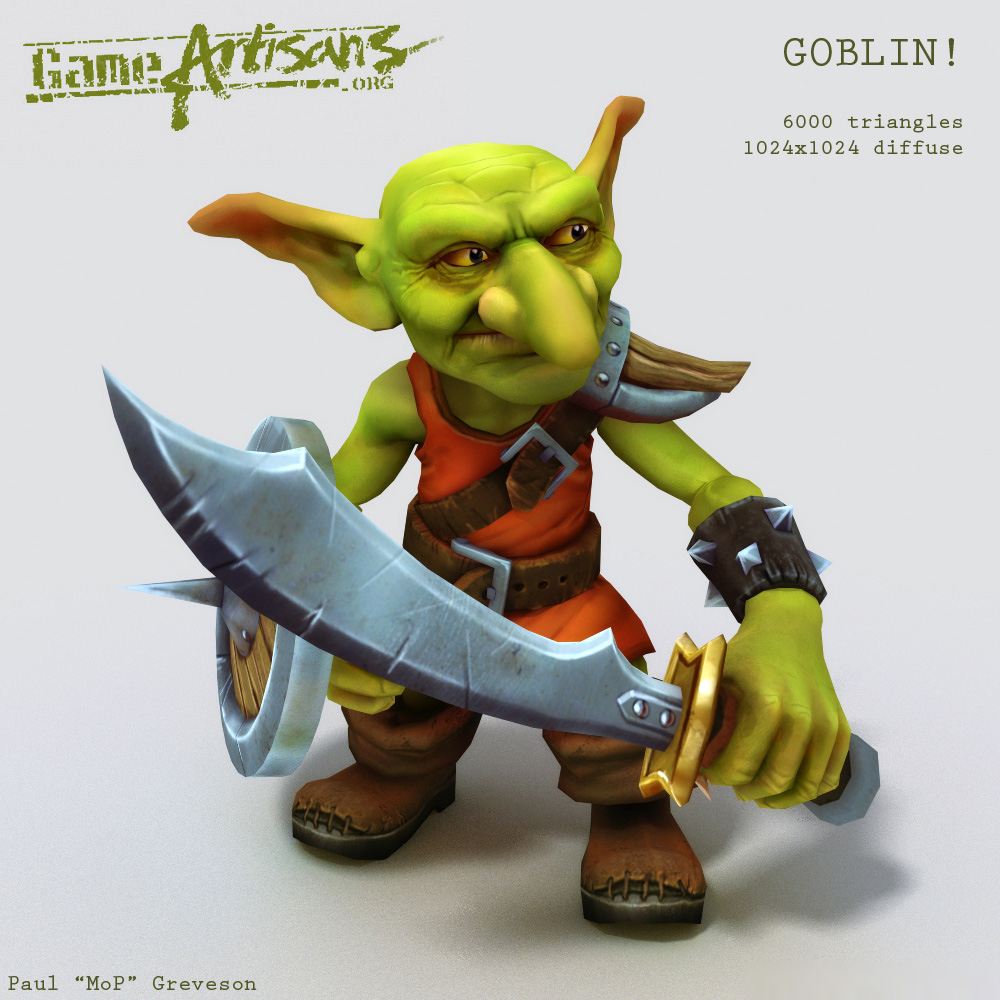 I'm looking forward to seeing at least a few textures... don't care if anyone finishes or not, just want people to have fun