Hello everyone.
I will try to explain best I can.
So basically I am doing 3d on my free time from about a year I am not so skilled, but also I am not a total noob.
I started doing a model of a big double handed war axe I am trying to keep the polys as low as possible because I want to texture it later in substance.
When I was looking for some inspiration of making it I found that I was never before doing an ornament of a weapon parts, by ornaments I mean something like that.
So basically I started my research on YouTube.
After a while I was already able to do my first ornament in Zbrush, but I have hit a wall, tutorials on YouTube shows the process of making it, but authors always stops when they finish doing it, but they are finishing with few millions polygons if I would try to render object with 20 M polygons my pc rather would blow up than render anything.
Here some link of what videos I was using.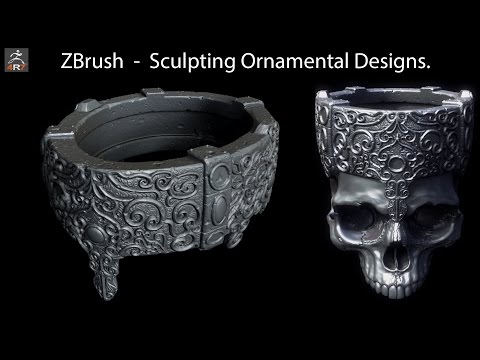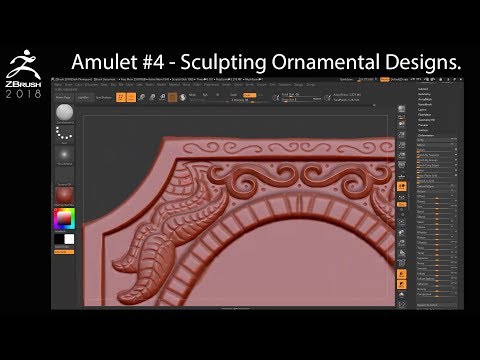 When I finished doing my first small peace, it was 420k polys then I started zrmeshing it to the point when the level of detail is pretty ok and polys are as low as possible, and it was 90k, in both ways totally unacceptable for a rendering.
Here is a photo of a small piece in Zbrush.
And when I tried to make it as low as possible.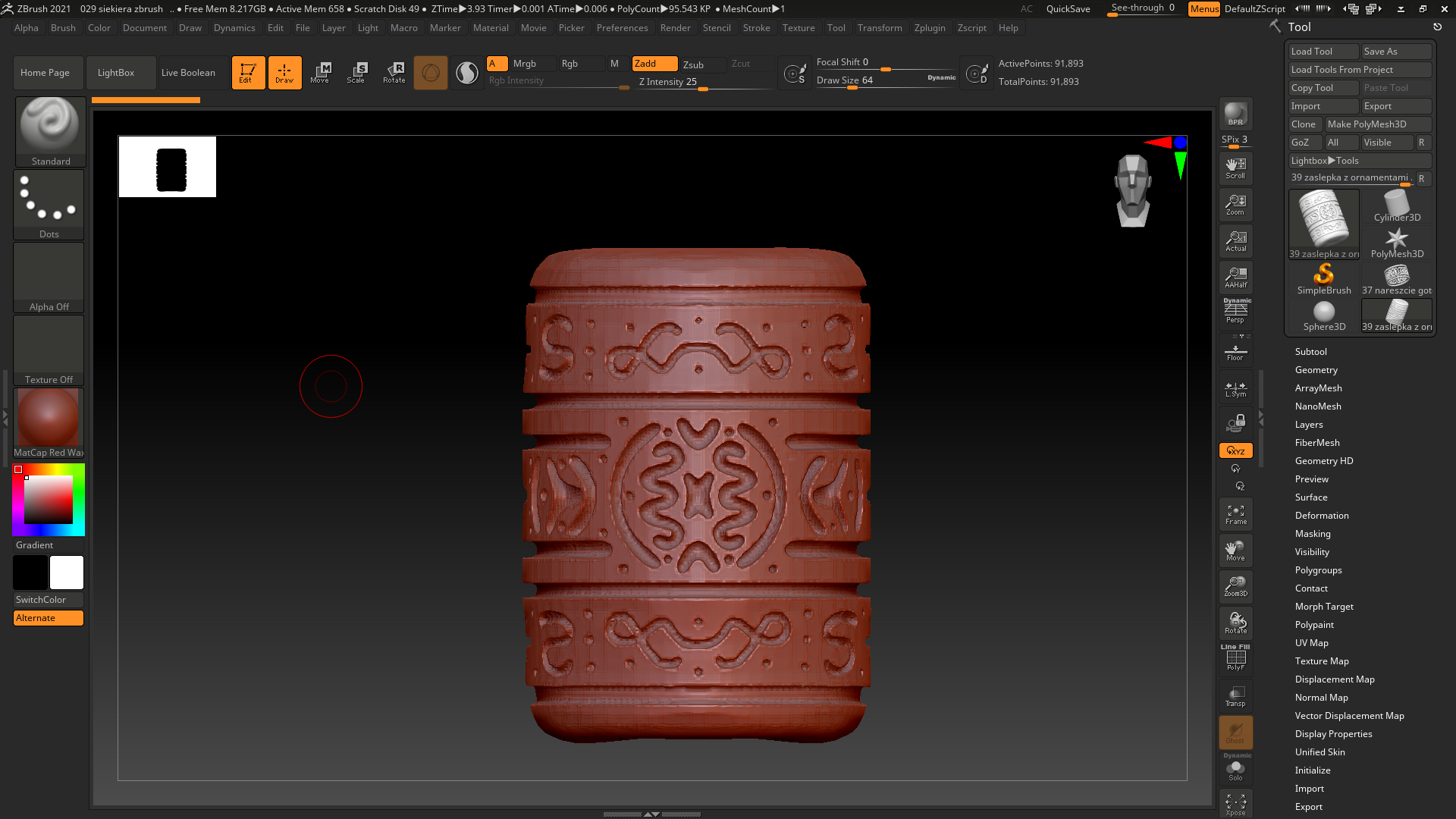 Everything lower than 90k started to looking awful.
I have actually hit a wall, I know that something is totally possible to do and render, but tutorials are not showing that.
I have seen on photos and in games that it is totally possible.
Or here
Am I doing something wrong, or should I use a different program than Zbrush to do it properly, or there is some hidden tool that allow doing that without a huge amount of polygons?
I just cannot understand how people can do that detailed stuff without having 30 M polygons and still being able to render it without blowing up a whole room.
I think that I am most probably doing it incorrectly and the process of doing it in low poly is different from mine, but I cannot find how to do it correctly.
Big thanks for everyone who will be able to help or advice.
Here is a photo of a double hand war axe that I am trying to finish but I am stuck.
Hope that I will be able to Finnish the rest of axe and render it without blowing up my pc.
Thank you again for any advice, have a nice day.