Hello! This is a journal thread for my latest project, the V-set electric trains manufactured by ComEng in the 2 decades to 1990. These are lovely old intercity trains that run in New South Wales, connecting Sydney to the Blue Mountains and Newcastle, among other places. I always found them very charming whenever i've had the opportunity to take them. They are unfortunately being phased out very soon.
I am currently still quite early in the modelling stage:
I will be attempting to use a trim-sheet for this project along the main body of the car, in tandem with modular/bespoke assets. This is my early experiment with laying one out - any tips or comments would be greatly appreciated. Some insight into the best approach to texturing something like this would also be useful.

I expect I will also end up with a decal sheet for details like these:
Some of the modules so far:
I have hit a snag with the pantograph: I have been having a lot of trouble deciphering the mechanics of the thing. This is the model so far:
The lower section of the structure has a lot more going on in my references that I cannot figure out - some kind of spring system that actually drives the pantograph up and down as needed.

Here are 2 of my references. This first image has some kind of double-set of pistons connected to a bellows/accordion of some description - however I haven't the faintest idea how or where either end connects.

This image is of an S/C/K set, which has a very similar design - except the pantograph is not enclosed, affording you a much better look at it. This has a different set of pistons, however even then I do not understand what they do or how they interact. One of them even seems to disappear!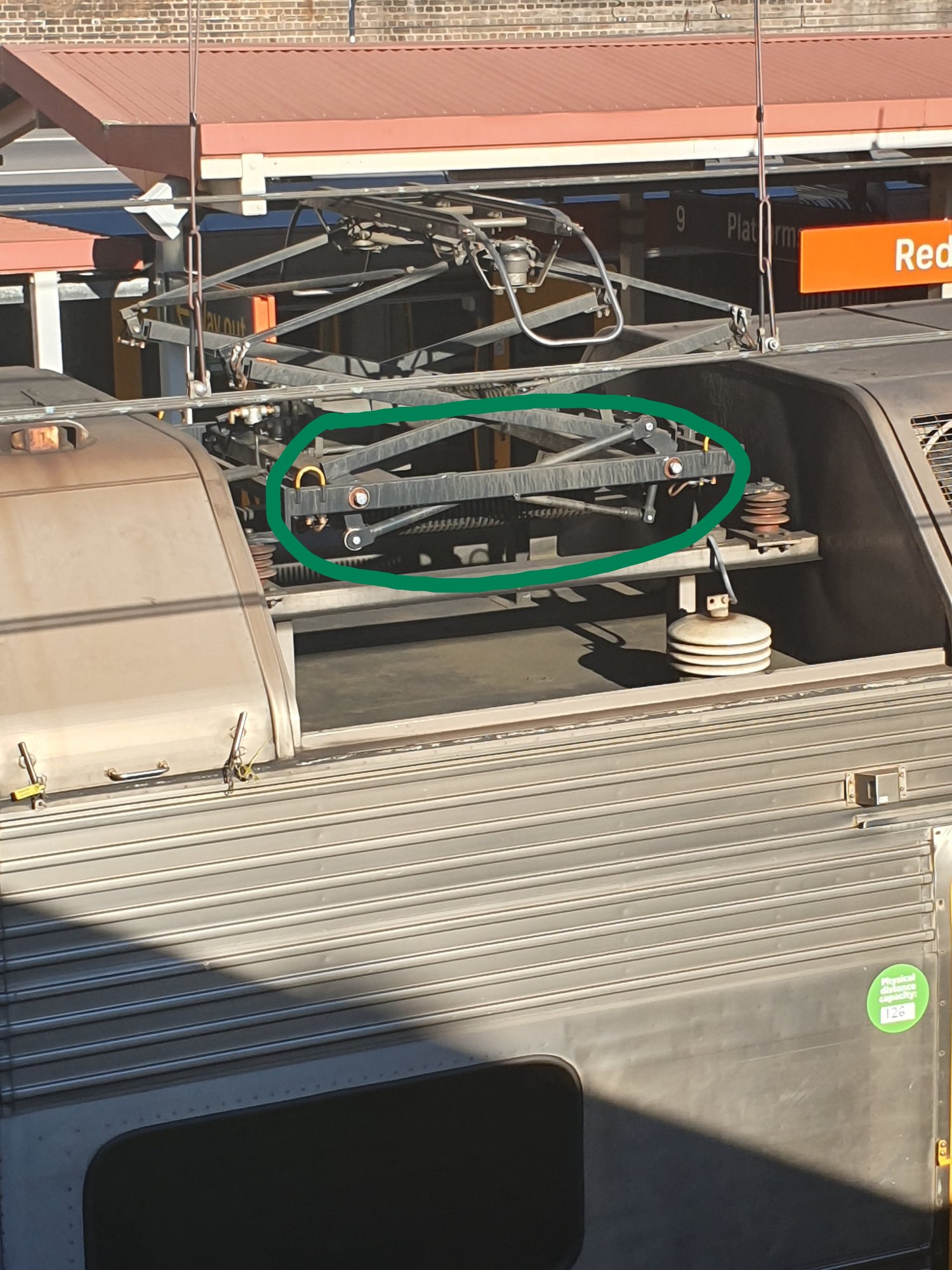 I expect I will just have to camp on a railway bridge somewhere to get the reference angles I need. In the meantime, if anyone has some engineering know-how and could take a crack at explaining how these pistons fit together, that would be much appreciated.
Thank you