Hi all,
First time poster with limited skills/knowledge/experience - please be gentle
I'm just running through an online video for some hard surface modelling techniques and have encountered a little issue when insert edge loops.
On the "top" surface, I inserted two edge loops and then used the scale tool to push them apart and closer to the actual edges I wanted them to be near.
When I then tried the same approach on the "side" of the model, this didn't work.  Both of the selected edges just seem to move up and down / in and out together, rather than moving apart.
Here's an example;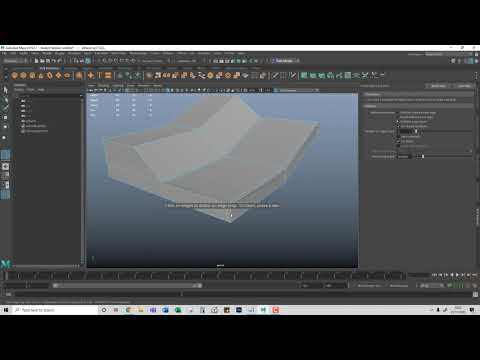 On a related note, one thing I would "really" like to be able to do is have the insert edge loops set a specific distance from the other edges... other than using the Component Editor and manually editing each vert I've not found a way to do this yet.
The original video I'm following;
the presenter demonstrates (@ 00:11:50 ish)  that once he's set the edge loop he can apply the same settings to the next and so on.  Fully appreciate this is using 3Ds Max not Maya, but is there anything comparable, without having to go down the route of scripts and such (I've not dabbled with that yet)?
If anyone is able to help I would be most grateful, in any responses please assume "utterly new to Maya and won't understand technical jargon" - thanks muchly