Howdy Polycount folks! Over the last few years I've been trying to create some medieval assets and sell them online. I went way overboard and made 11 weapons in 5 different unique styles, so 55 models in total. When I first started making them, I was more concerned with the model rather than the textures. However, I realized that being a decent 3D artist means you actually have to make decent assets, not just models. So I learned procedural texturing and began revamping these assets, as well as making armor for the different styles. Long story short, I've spent too much time on these assets and haven't really gotten any useful feedback, so I'm posting them here.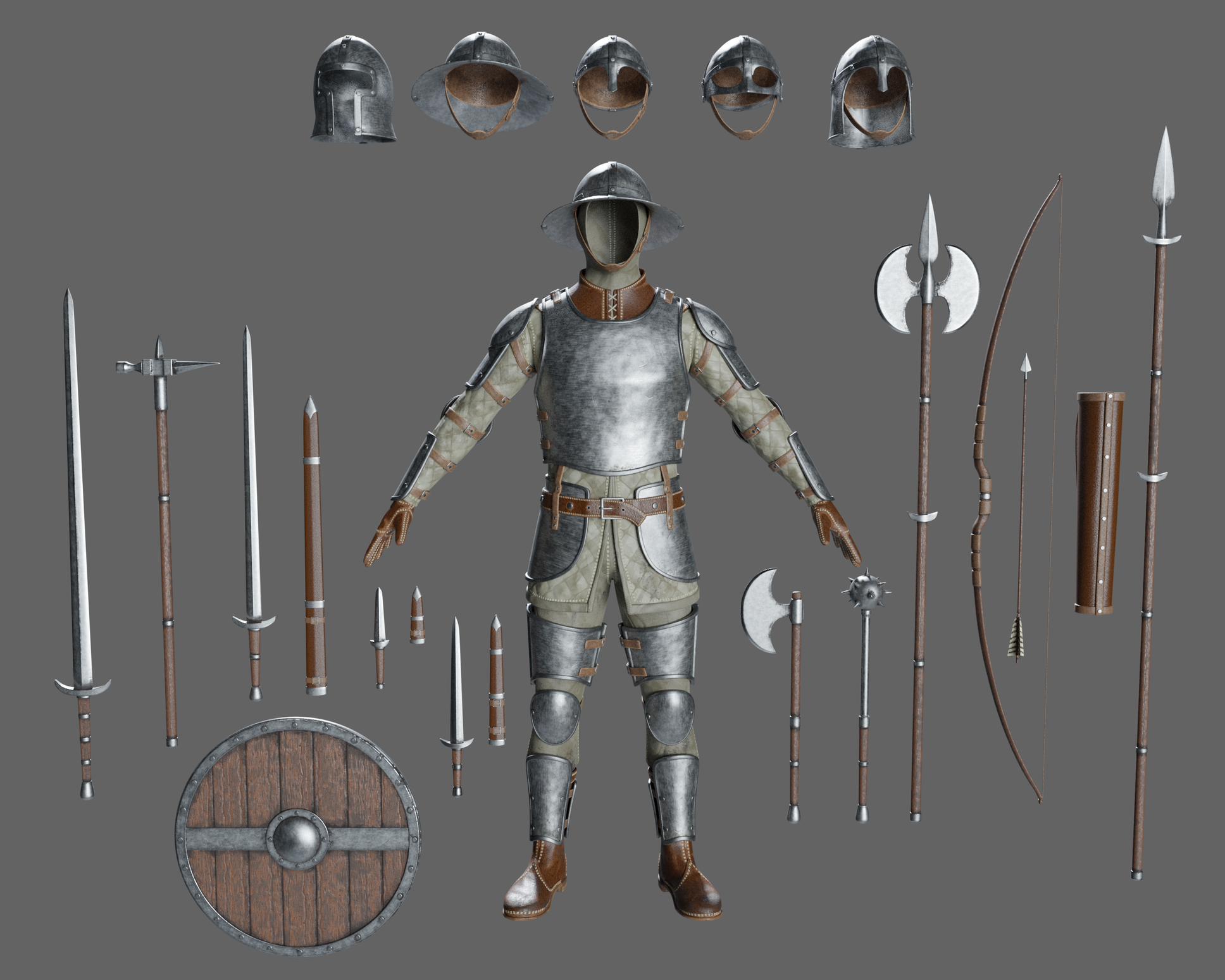 So this is the "Common" style. These weapons were suppose to be simplistic in design and kind of "standard issue". These are all PBR textures created in Blender, rendered with Cycles.
This was the next set I did. "Crude" style. I was a lot happier with these as compared to the models above. I've had trouble getting the wood correct on both sets however. Getting the lighting right has also been a challenge. In this photo, everything feels too blown out, but in other images, with the exact same lighting, they look better.
This armor consisted mostly of leather, so I added a lot of wear to the edges. Unfortunately a lot of it gets lost in the default brown color. In the black and colored versions those details stand out a lot more.
Any feedback would be awesome! I've been doing 3D for quite a while now but haven't completed a lot of work. Or shown anyone the things I have finished. I've pretty much been working in a vacuum and at this point I can't accurately gauge the quality of my stuff anymore. The thing I'm most concerned with is wether or not this is portfolio worthy.