Hi guys!
So I've started working on this Teapot House from Jourdan Tuffan's concept. 
First, I've thrown together a quick blockout in Maya to add creases and subdivisions.
Luckily, Jourdan provided orthographic views, so that made it much much easier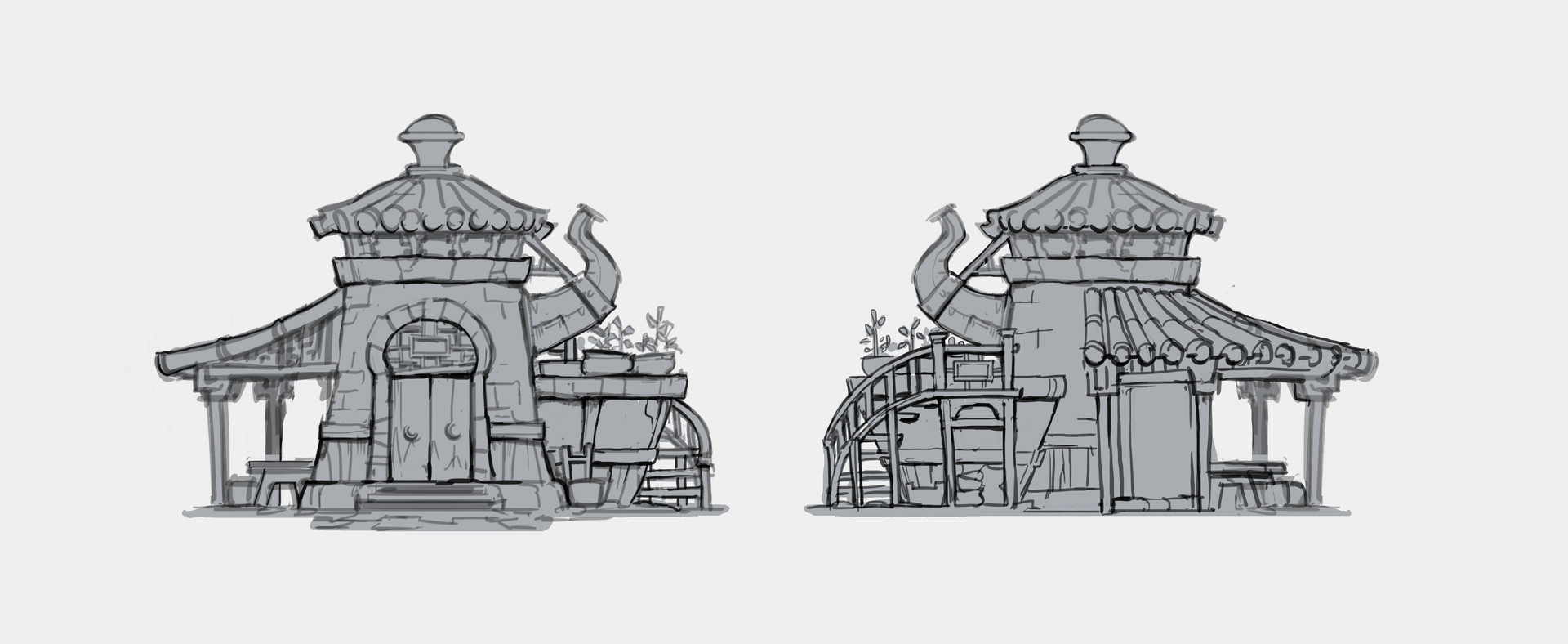 After that I kinda started planning out how to best work on this asset and decided to do the proper tiled materials and trims. However, for presentation purposes I wanted to throw together a quick sculpt.

So here goes.
Small composition consisting of some of the scene's props.
I'll be working on tiles and trims next. Hopefully It will be a hand-painted + normal map thing, kinda like this guy