Hello everyone! 
I'm a recent graduate (2020) and worked on this small bathroom scene for about one week after submitting my final project at Uni. I tried to keep everything small and focused on creating my own materials in Substance Designer, as well as, the lighting. I modelled everything in 3ds max and textured in Substance Painter. The grass textures and decals are from textures.com. To create the spiderwebs I found a nice tutorial on Youtube:
https://www.youtube.com/watch?v=6DxzNHsu6MM
I would love to get some critiques and tips on this piece. 
Here is the link to my Artstation profile to see more details and turntables: 
https://www.artstation.com/artwork/Ooq5N6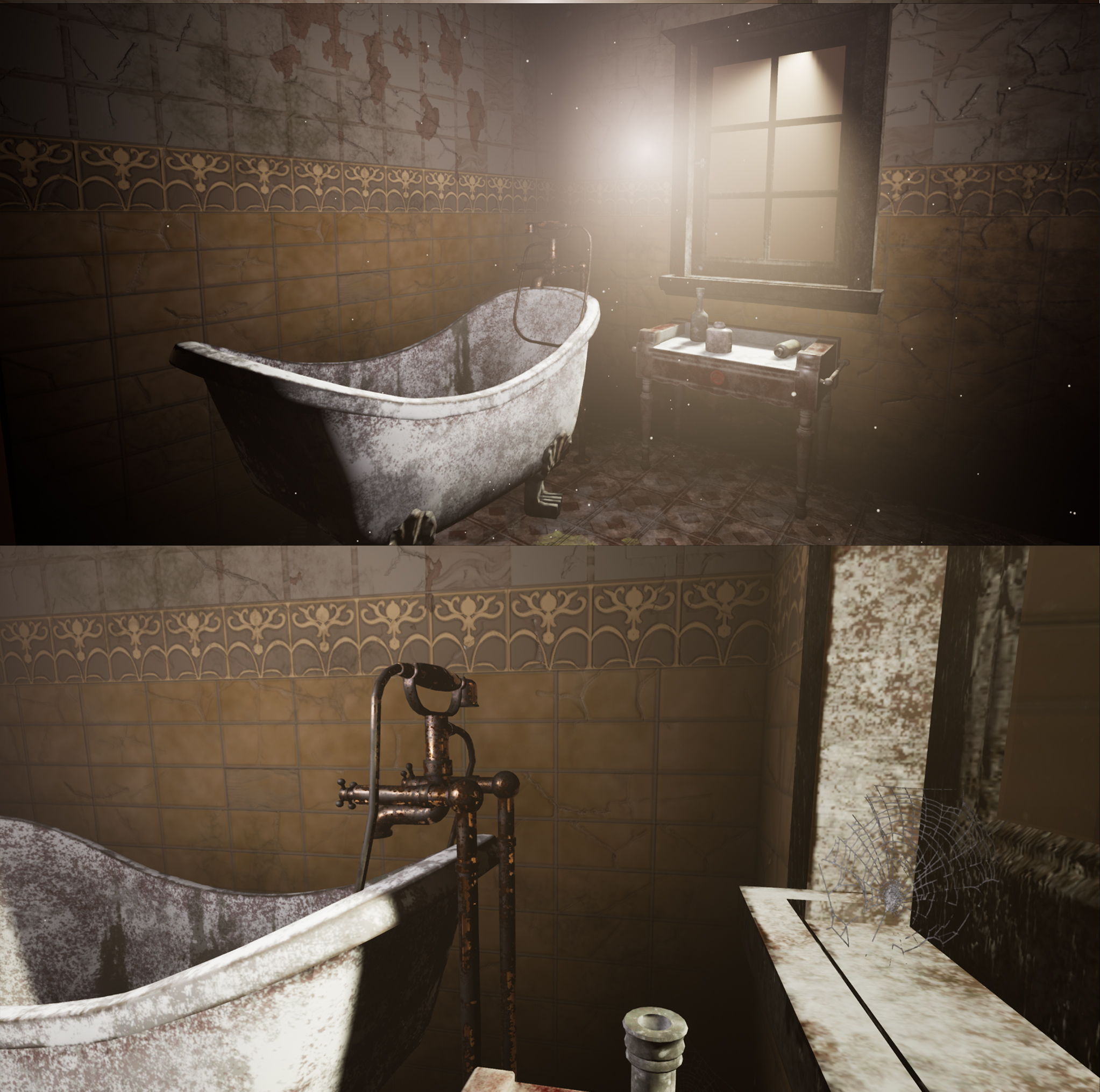 Final render in Unreal 
Unlit and Detailed Lighting modes in Unreal 
Marble material for the tabletop created in Substance Designer 
Broken tiles material for the wall created in Substance Designer (I added dirt in Substance Painter)
Dirty tiles material for the floor created in Substance Designer