Hey Guys
I've been playing a ton of Tarkov the last couple of Weeks
That's why i decided to create a fully customized M4A1
I call the Blockout pretty much done!
Here are 2 Shots of it and a List of all the Parts!
Parts:
M4 Body
Vltor MUR: MODULAR UPPER RECEIVER
PMAG D-60® AR/M4
Strike SI AR Advanced Receiver Extension
FAB Defense GL-SHOCK AR15/M16 Shock Absorbing Butt-Stock
EMG/SAI QD Rail with JailBrake Muzzle Device
Barrel 20 inch for AR 15
MAGPUL PTS AAC Blackout 51T Flash Hider
762-SDN-6™ Fast-attach 7.62mm silencer
J P Enterprises Ar 15 M16 Adjustable Gas Blocks A2 Style Gas Block
Magpul Industri MPIMAG583
NcSTAR MPR45 45 Degree Offset Rail Mount
AR-15 RAPTOR-LT CHARGING HANDLE 5.56
Magpul MBUS 2 Front Back-Up Sight
Tactical Dynamics CNC Aluminum Skeletonized Pistol Grip for AR15
PTS Fortis SHIFT™ Vertical Grip
Zenitco Klesch 2IKS
EOTech ATPIAL AN/PEQ-15
Zenit-BelOMO PK-06
Primary Arms SLx 3 Compact 3x32 Gen II Prism Scope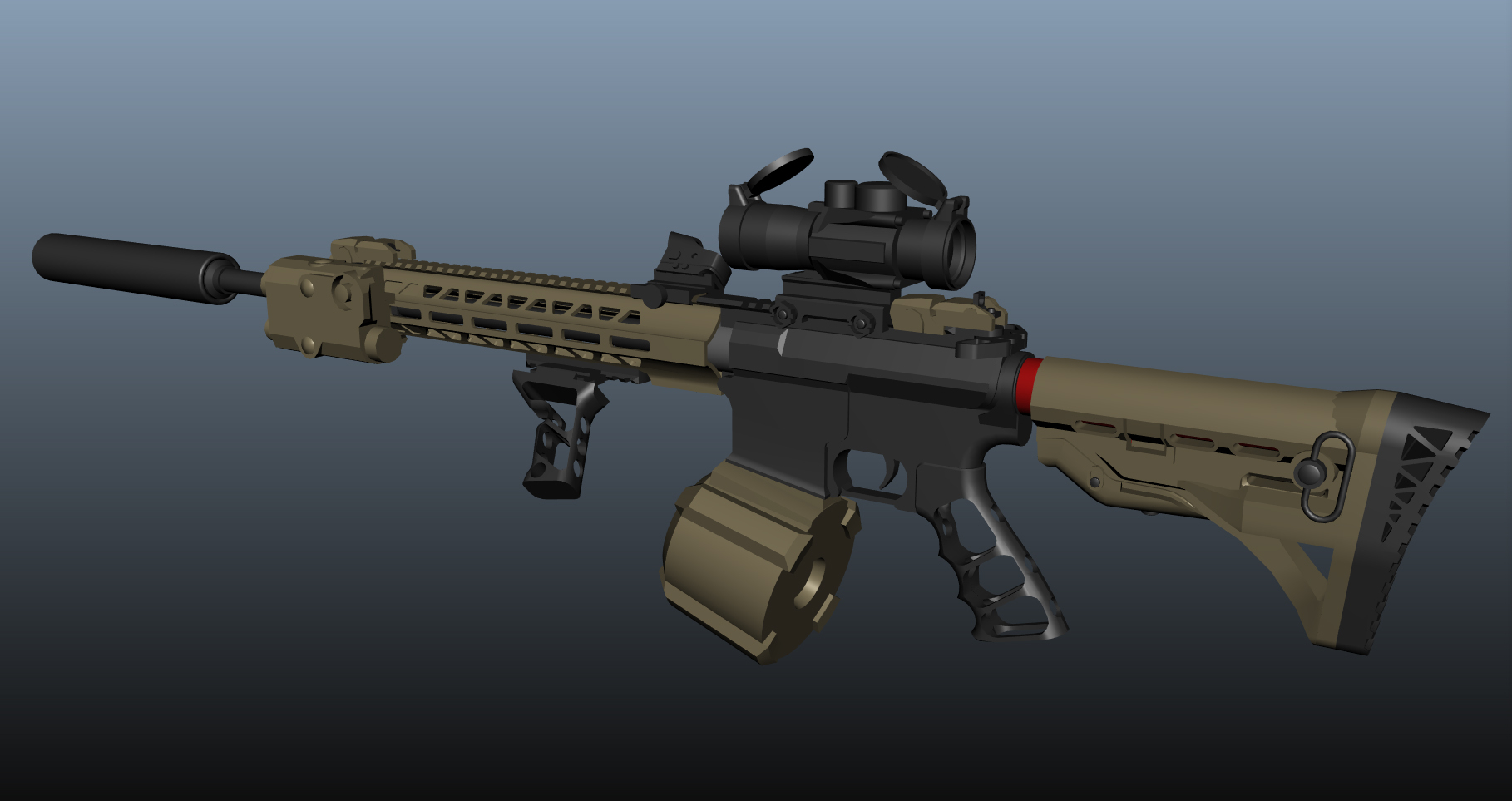 c&c is very welcome!