TLDR: It's a real-time Gnoll character - C&C is most welcome!
Inspired by the Gnoll concept in the 5th Edition Dungeons and Dragons Monster Manual. I was inspired by the lore behind these monsters, along with their design, a ferocious demon-spawned-humanoid-animal. 
He will be built for game/real-time environment. Looking to maintain a strict timeline and schedule. As of this first posting I've spent approximately a week so far. I'd like to have it completed in a month, so hopefully before January's end. Wish me luck, looking forward to having you Polycounters on the adventure. 
Refined secondary forms, began detailing - 12/27/2019
Going in to 2020 with new energy and determination. Feels good to get right to work. 
Third Block pass - 12/27/2019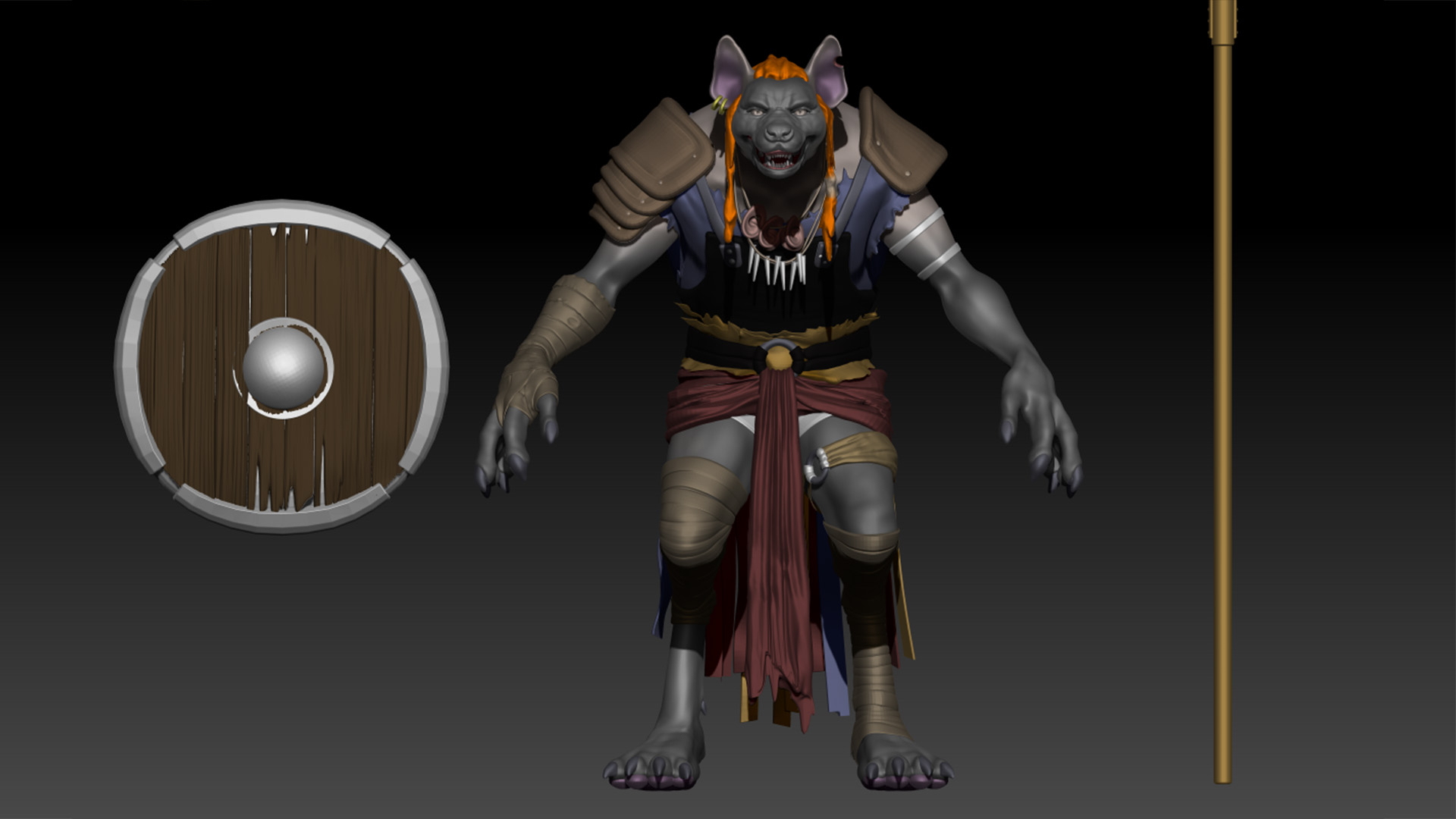 Hope everyone had a great Christmas break! I added more secondary components - pauldrons, string-of-ears, sword, glaive, etc.  Added skirt and hair geo as place holder for cards. Hopefully be going into secondary forms by end of the week.
Second Block pass - 12/23/2019
First Block pass - 12/15/2019

Concept & Mood board