Hello! 
I saw this painting of Guybrush Threepwood in Uncharted 4 by 
Hyoung Nam
and I thought it could be fun to make a model based on the painting.
Still working on the sculpt, I think I will make the coat more destroyed looking and I need to detail the face at least.
.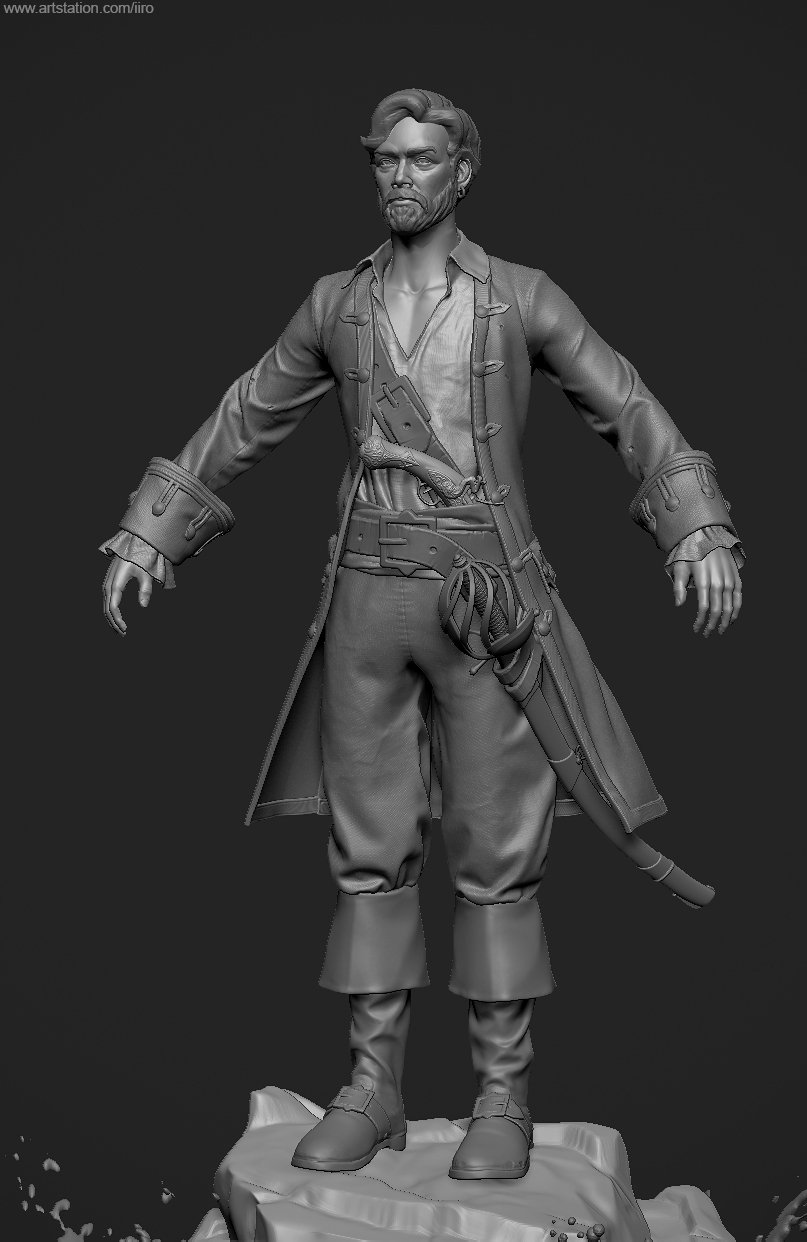 I have also tried to improve my hair creation workflow with this character.  
Happy to hear feedback!