Calling all riggers with knowledge of rigging tentacles/long necks. 
I'm building a rig for a Hydra, so think one big head with multiple heads sprouting from the sides - like the image below but with a main head at the base.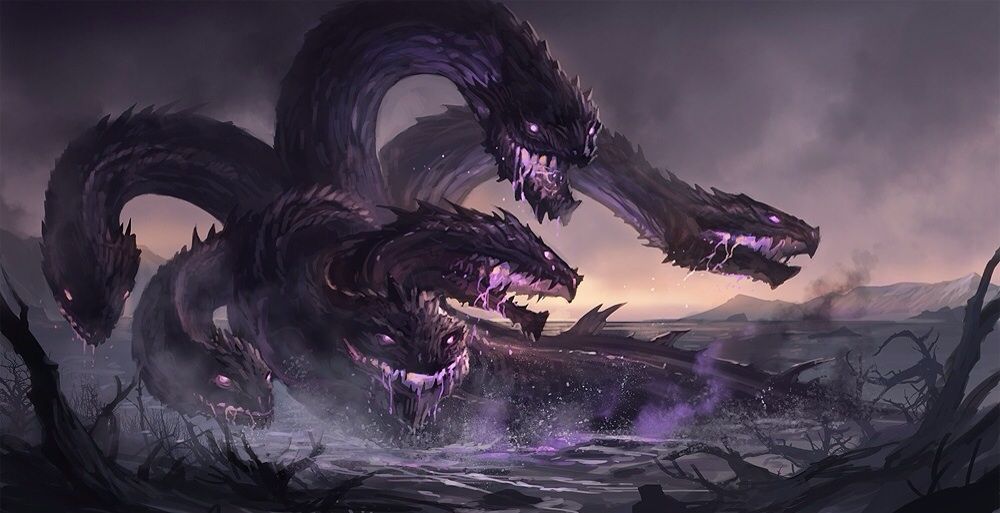 I have a rig that is working really well, except for the twisting. 
The base of the rig is an IK spline setup, that I've skinned to a nurbs surface which drives a load of controls with joints parented under them (tweaker controls if you will). 
The reason for having a spline setup as the base is to maintain length and volume, I've added stretch but implemented an attribute to clamp how much stretch occurs (keeping it consistent is key).
The nurbs surface is my way of adding extra flexibility to the rig, the tweaker controls allow for adjusting the overall shape, and additional non-linear deformers help with adding procedural animation. 
The advanced twist options on the spline handle are not sufficient, as they only twist from the start and end points. So, I setup another nurbs surface with joints positioned where my main ctrl joints are, then connected the rotation of my main controls to these joints. 
This produces really great twisting, and is pretty stable for the most part. 
The problem! 
Basically, because I have extracted the twist from the rig, and it's handled through a separate surface that is connected to the final surface via blend shape - I can't twist the rig as a whole, because the twist is driven by the connections from the main controls. So even though my main ctrls are transformed via a main global control, I cannot twist the rig when the global ctrl is twisted. I have tried to extract a twist axis and feed it into a transform holding the twist setup, but I can't find a solution that doesn't flip and cause the internal parts of the rig to spin around and break. 
I'm a junior rigger so please explain in somewhat dumb down terms, thanks in advance!!!!Of course if you have a solution that differs from this and works like a charm, please share your process!