I've never looked at video games for accurate depictions of history/reality or else, I would have probably not enjoyed the Ass Creeds franchise but what EA/Dice did to their latest Battlefield title has issued a boat load of controversy, decreasing their fanbase trusts even more and diminishing their sales by 63% in their UK chart since BFOne...
Apparent ''antagonisation'' of white male soldiers, glorification of women protagonists, putting the female genders in role they've never had during WW2, odd twists in depicting actual soldiers (mechanical arms), rewriting of actual past conflicts to pander to the all-inclusive left SJW market.
The list goes on and more developers are considering whether the whole ''Get woke, go broke'' thing to cater to the progressive public is really a good idea.
More insightful video here: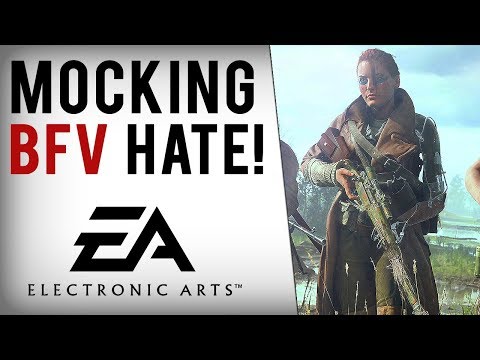 By the way...
Polycount has been kind of dead these past weeks and yet this has been one of the busiest/ controversial season of the gaming industry lately with Red Dead 2 blowing out the open world market, Fallout 76 troubles and BF V controversy...