After an awesome year at nDreams its time to start looking for somewhere new and exciting to move to. This came with the realization that much of the past years work, unfortunately can't show quite yet or was completed within super tight deadlines. In the next few months I will be trying to really level up and get creating some work that I am proud to show! So it is that time to really knuckle down and get some nice portfolio pieces out and take a bit of time for myself. In order to try and keep myself organised and keep a structure, the plan is to update this page and my artstation at least once a week as a blog.
The Plan!
For my first scene I have decided to recreate a blast from the past. Before going to uni I worked in London doing data entry, as tedious as this was I was always amazed at London underground. So many people in such a small space. I found it crazy how far you could go so quickly. My plan is to create a small section of station and the train coming out the tunnel as a small diorama piece. This week I hit the ground running and created a quick front carriage. I'm pretty happy with this as a base but there are definitely lots of parts I want to improve, like adding polys to reduce the harsh edges and improving the train lights at the front. I also need to knock back the roughness variation on the front. Any crit would be much appreciated.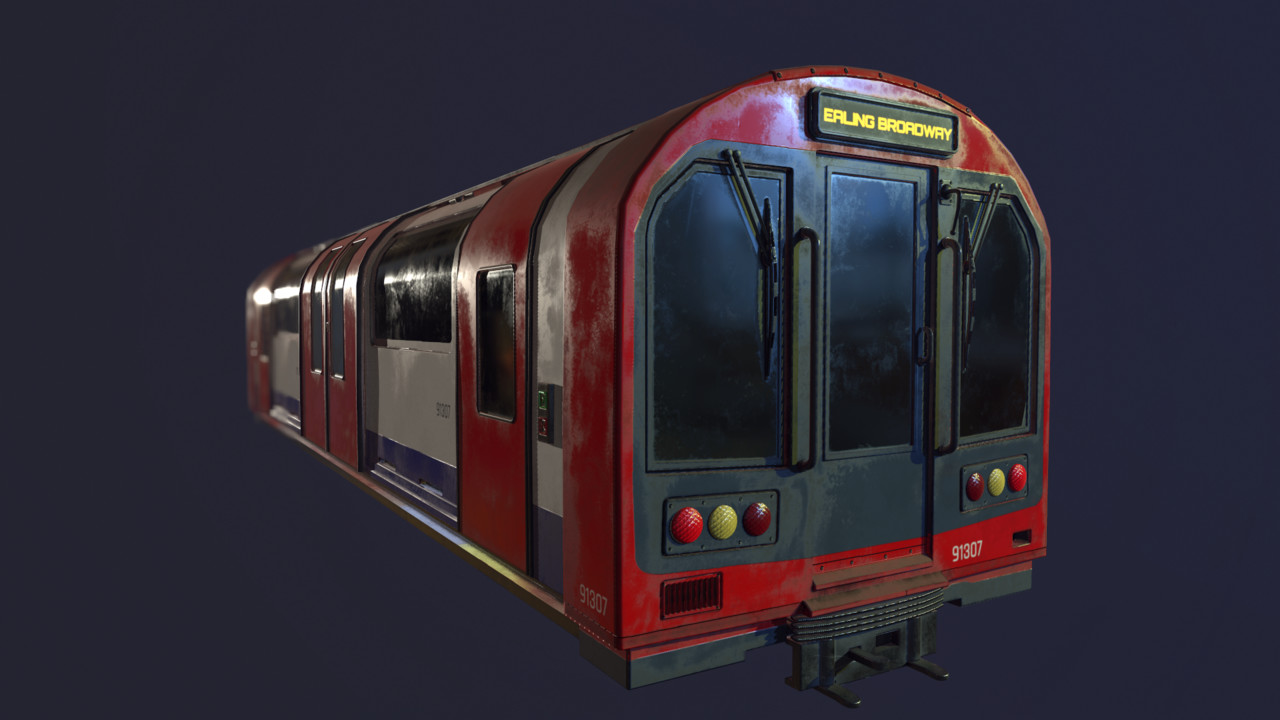 On to blocking out the platform and tunnel.