Who are we?
Ironbelly Studios
is a technical and creative service provider based in Montreal, QC, catering to small, medium and large game studios around the world. Our rapid growth over the last several years is attributed to our ability to deliver high quality work and competitive pricing. Ironbelly Studios is able to deliver anything from small scale to AAA across nearly every device on the market. We are equally at home developing in either Unity or Unreal 3/4, producing both games and non-gaming apps. Whether it is technical, creative, or design, Ironbelly can fill any gap in your pipeline, or handle the entire project development process from concept to completion.
What services do we offer?
As our
Services Page
will tell you, we offer a full range of comprehensive services under one convenient and efficient roof. You'll never have to worry about tracking down or taking risks on multiple people with unproven track records. The list below covers the primary items most clients are looking for, however, if you have something special in mind, feel free to reach out to us on our
http://www.ironbellystudios.com/form
contact page
2D: Concepting and illustration
3D: Organic and Hardsurface Modeling
Rigging, Animation and Mocap: Experienced with all facets of UE4's animation system
Architectural Visualization: Design and concepting, VR demos and renders
UI design: UMG, Scaleform/Flash or Coherent
Level Design: Advanced knowledge and experience with Unreal and Unity. Services include full documentation and planning, terrain, lighting, shaders, materials, post processing, and everything else you'd need done in the editor
VFX work: Be it sprite based or real time particles using Cascade
Audio: Full soundtrack composition and sound effects
Programming: Advanced coding and Uscripting for UDK, UE3 and of course UE4 (including full blueprint coding)
VR/ AR App or Game development: Working with the HTC Vive, Rift or GearVR
Why Ironbelly?
Price, quality, speed. Pick two. That's the old saying right? Well, after 100 different projects, each with their own set of unique challenges and rewards, we here at Ironbelly have refined our methodology to break that old adage. Faster, more efficient systems plus years of experience (spanning more games than most studios see in a lifetime) have allowed us to gather a team of developers, artists, producers, and designers that can produce high quality work that is both on time and on budget for studios ranging from small indie to full scale AAA. The bottom line is that we're going to help you accomplish everything you're imagining for your project while saving you time, money, and a few headaches.
Won't I be able to save money by hiring individuals instead of some expensive studio?
One of the first things I try to explain to our clients is that while we do a fair amount of work with some of the most talented people in the business working for us, we aren't a huge company with a ton of overhead. There's no big fancy office with swanky furniture that drives up our costs and we don't a huge management staff to micromanage people or inflate budgets. We are a very well organized collective of incredibly talented people who understand that together we can achieve so much more than any one of us ever could alone. We've spent the past decade (6 years under the Ironbelly name) developing tools and workflows that allow us to better manage projects with less people, while still making sure that we produce the highest AAA quality results without anything falling through the cracks.
The end result is that you are charged a comparable rate (sometimes even less!) and your work is done by well organized people who are focused entirely on creating what you need without any of the distractions that typical freelancers deal with in their day to day.
We are extremely proud of the fact that over the past 6 years we have developed the tools, infrastructure and workflow to allow some of the most talented people in the industry the freedom and flexibility to do what they love on their terms and make a decent living, all the while providing amazing services and assets to our clients at a fraction of the price that it typically costs for comparable quality.
3D Assets (Weapons, Vehicles, Props, Survival, Etc.):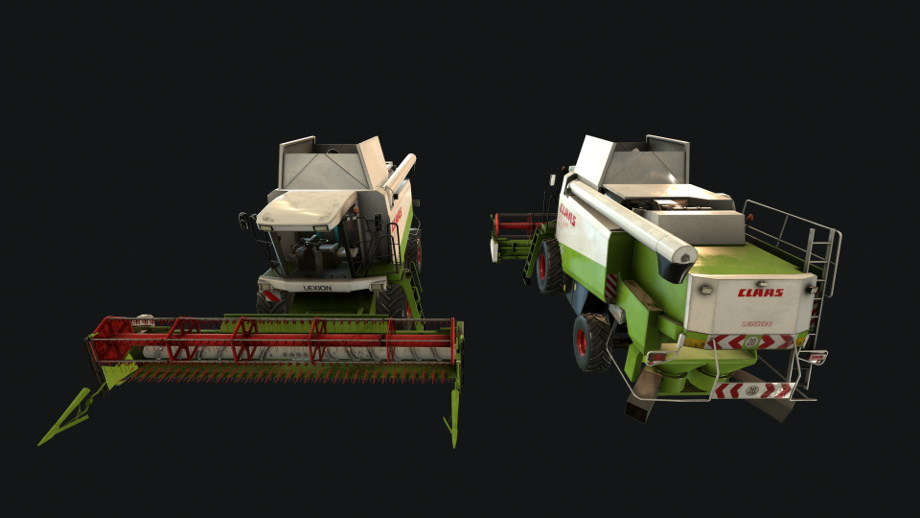 Level Design (Unity and Unreal)
Arch Viz:
Character Design and Animation: