Update 2-27-2017
I finished up a video fly through finally! Check it out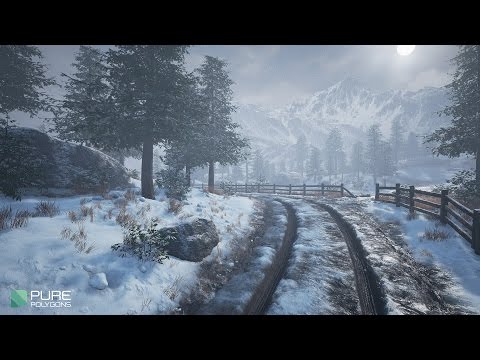 Hey everyone!
I'm always drooling over all of the awesome artwork on this site. You guys definitely motivate me to keep pushing, when I see a lot of the work on here. I don't post on here as much as I should or would want, but I'm trying to when I can. Hopefully some of you still remember me
I missed my chance to share the WIP of this scene, but hopefully I can make up for that with some post - WIP shots if you guys are interested.
I recently have released some screenshots of my latest Procedural Nature Scene and wanted to share them here with you guys also. I'm actually working on a video for the pack and have a first pass of it done, but want to adjust some things before I share it. Hopefully you all find this interesting and I can try to share some WIP shots or breakdown shots if you're curious? I'll be capturing some material/textures shots here coming up soon to hopefully show some of you a bit more in depth of what I got going in the scene so far. Here is a bit of a description of what I am trying to accomplish with this pack.
Global Parameters Blueprint:
A Blueprint is included that can globally adjust the parameters of the world with some simple sliders. Increase the wind speed or intensity in any direction. It will seemlessly affect the foliage, snowfall, and water surfaces without you having to worry about a thing. Adjust the "Snow Coverage" and you will see snow falling and starting to build up on all of your assets in the scene, as well as ice starting to form on your water and lakes. All controlled by a few simple values.
Snow:
The amount of snow build up on assets can be globally changed easily from no snow to a frozen wasteland by using the provided Blueprint and Swappable Landscape Materials. Includes falling Snow FX, that change with the wind direction and intensity using the same Blueprint. All of the snow uses high quality subsurface materials, with detail maps, and tessellation that can be turned on or off and adjusted in the material instances.
Ice, Water, and Wind:
Ice can be procedurally generated on top of water and lakes in real time! The water can also be set to have a translucent or opaque surface. With blendable edges at the shoreline, custom depth, water color, and a rippling surface that changes direction with the wind!
Trees + Foliage:
A completely revamped Spline Tree Generator. You now have the option to customize each branch type individually on trees to allow for more unique outcomes. Or keep it simple and set master parameters for all of your branch types easily. As well as the ability to use and infinite number "Random Seed Values" now to prevent the tree branches from randomizing as you move the splines around. Customize them to your liking or copy and paste them all over! It's even more powerful when you start swapping things with your own assets to make any type of tree you want! Lowpoly Distant Pine Tree AlphaCards are also included for views of the distance mountains and landscapes without hurting performance.
Materials and Instances:
High quality materials created with both zbrush and substance designer for the best looking Displacement Maps, Normals, and Albedo information designed with an artists eye. Turn tessellation on or off on some assets for next-gen looking models. Material Functions are used to clean up messy material graphs and easily make global changes to multiple material types.
Spline Generated Roads:
There is also a spline generated road included in the pack that can be seen in the first screenshot. It has a snow build-up feature on it as well, so it can either be dry mud, wet mud, or a snow covered road with deep tire tracks leading into the abyss.
You can easily export any spline generated models that you create. Simply by selecting the generated meshes and using the export function. This can even be a quick modeling tool
Enough talk now here are some screenshots!! Video and material/textures shots coming soon...
Artstation link for higher-res screenshots
https://www.artstation.com/artwork/5ogmP
Feel free to toss any feedback or comments my way if you have them also. I'm ready...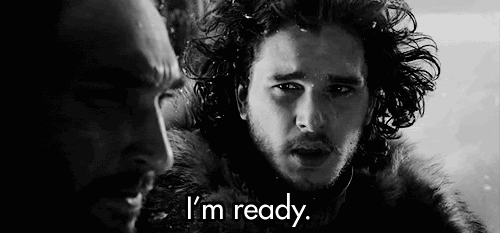 Colin Valek was also a huge help in creating the Pine Branches and Eldeberry Bushes in this scene. If you want to checkout his artwork you can find it here on his artstation. As well as some breakdown shots of the foliage work.
https://www.artstation.com/artist/valek
Speaking of foliage I still have some more stuff to share here. Maybe some of you saw recently that I posted up a foliage tutorial I contributed to 3D World Magazine. So for those of you that didn't get to check it out, I'm going to share that here also
You can download the pdf file here:
https://www.artstation.com/artwork/mgB6a