Hi!
I´d like to share my slice work done for Ubisoft Blue Byte's Champions of Anteria. The scenes have been collaborative pieces of which I have been in charge of:
-Terrain sculpting/ texturing, Asset placement
-Base light pass (Final pass provided by Lead LA Andre Thiel)
-Creation of additional assets (Some textures of them were provided by fellow artists)
-Communicating closely with Level Design/ QA and continiously iterating with their feedback.
-Fixing art and navigation bugs
These pictures are a selection and the whole amount is uploaded to my artstation. Feel welcome to also take a look there!
I highly appreciate every bit of feedback as this marks my first professional step in the idustry.
Also make sure to check out Casper Wermuths Art Dump of whom you might spot a lot of work in those screens!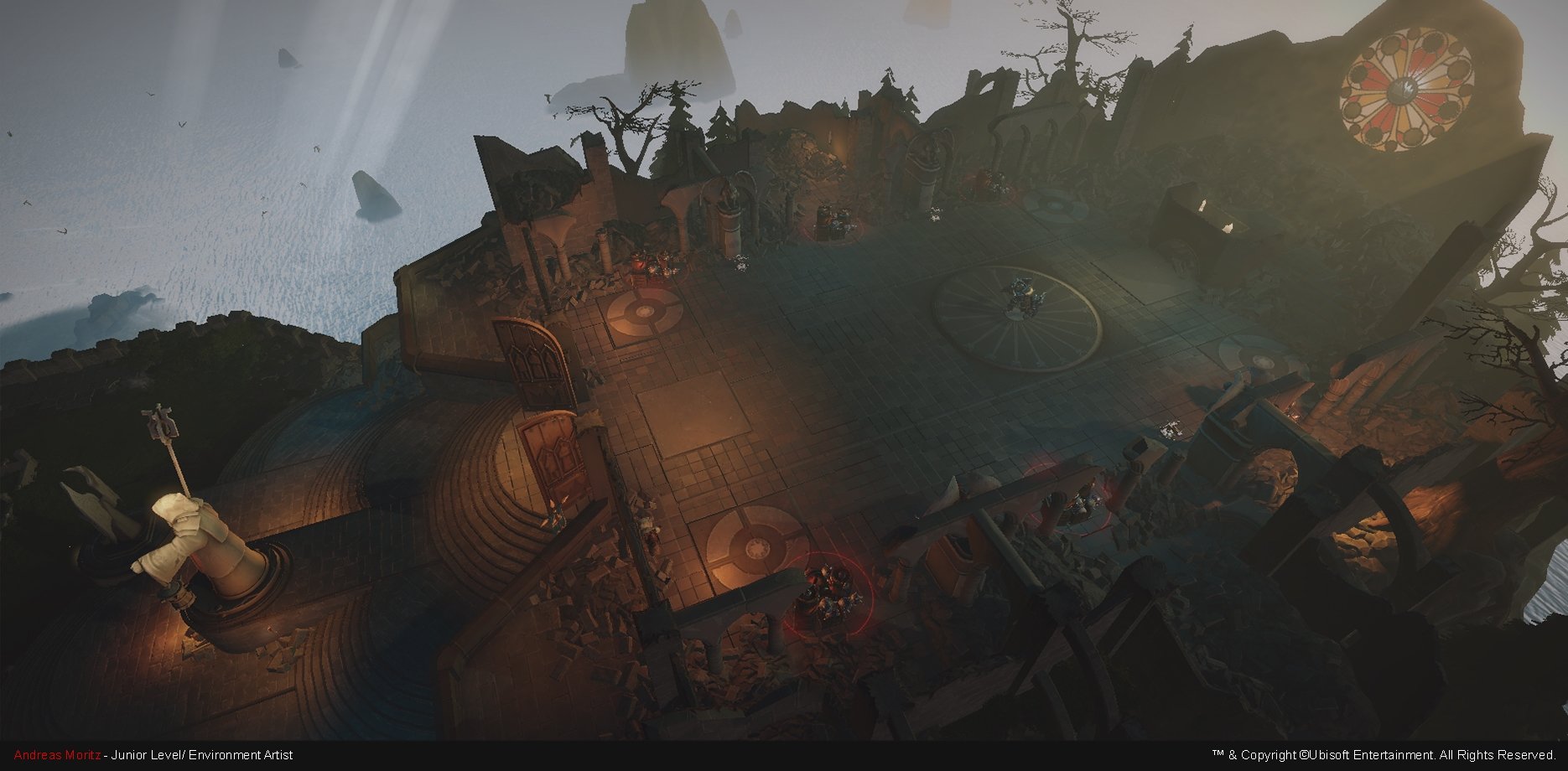 (Texture provided by another artist whose name I unfortunately don´t have)

(Texture provided by another artist whose name I unfortunately don´t have)

(Texture provided by another artist whose name I unfortunately don´t have)

(Texture provided by another artist whose name I unfortunately don´t have)