Hi polycounter !
I finished my last project (
you can see
here
if you want
) so I started a new one !
This one is a bit special , because it will be realistic with UT4 and PBR workflow.
It's the first time I will use UT4 and almost the first time I will use PBR worflow so if you have ANY tips to help me , feel free.
The project is like a old American boxing gym (80'-90' ) .
** Main Goal ( and I need your help to achieve them ) **
- AAA Quality ( modeling , texture , lighting , rendering )- UT4- PBR workflow- Try to use Substance painter
Enjoy
Here the first wip of where I'm so far.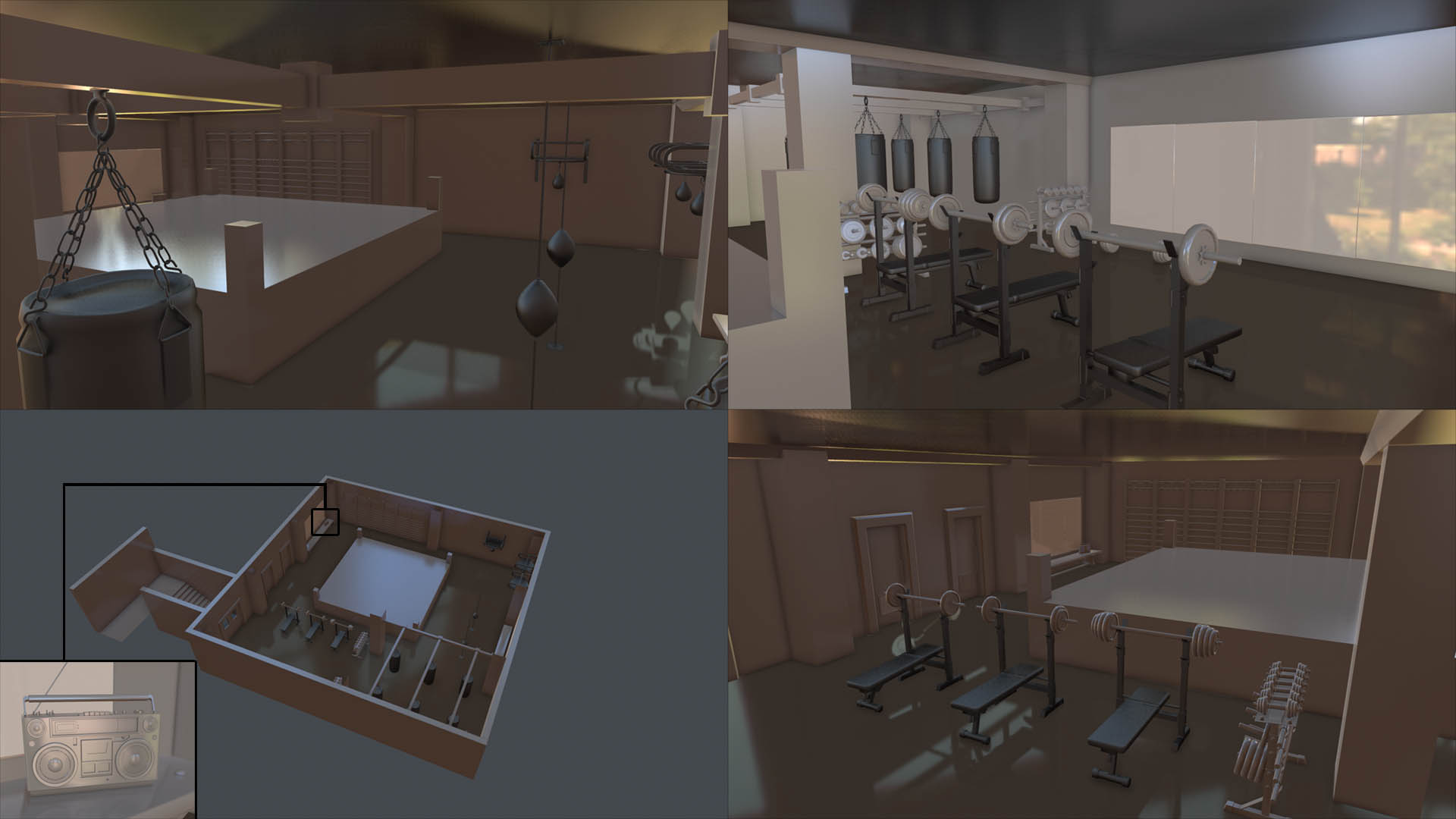 Here the ref I took for this project.
** Last update**