Hello I am finally back with another project, my previous being
Last Invader
.
My new project is called Deadlocked Prime which is a sci-fi FPS with a 3D pixel art look, game is being developed in Unity.
Originally the game was a gamejam project done in Low Rez Jam 2016, it was called
Deadlocked
.
Currently me and
khreathor
 are making the game togheter.
Full video from the gif above: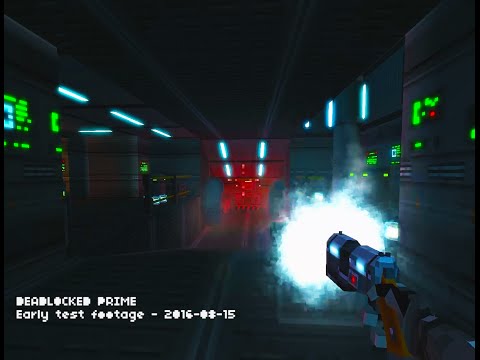 https://youtu.be/gqivB6RWiXs
Here are some ingame screens:
I have made some posts earlier in WIP thread that I might repost here later,
Comments, critics, ideas and I am open discussion, feel welcome to this thread is what I am trying to say!
I am personaly working on
Serious Sam's Bogus Detour
 , this is only a side project for me