Hey all!
Today is Far Cry Primal's release day, which means...we can all post our art for it for the world to see!
Over the last year, before I left Ubisoft Toronto, I had the chance to lead up a small team of artists to help our Biomes team at Ubisoft Montreal create over half the vegetation that populates the open world of Far Cry Primal.
Between the individual asset renders and the in-level screenshots below, you'll be able to see my individual contributions as well as that of my Toronto teammates' (
Darren Horrocks
&
Yukiko Otsu
) in the context of various levels across the Open World. For more info on my role and contributions, check out my website,
www.jobyek.com
!
Big thanks to
Adam Lacharité
,
Pascal de Sampaio
and
Agustin Trechi
over at Ubisoft Montreal who helped Darren, Yukiko and I hit the quality that Far Cry demands with its vegetation. It was all our first time at doing vegetation and having their help and patience during all of production was invaluable.
I'll try and get other artists to post up their work on here too, lots of great artwork that went into the game!
As usual, if you have any questions about the work, I'll do my best to answer!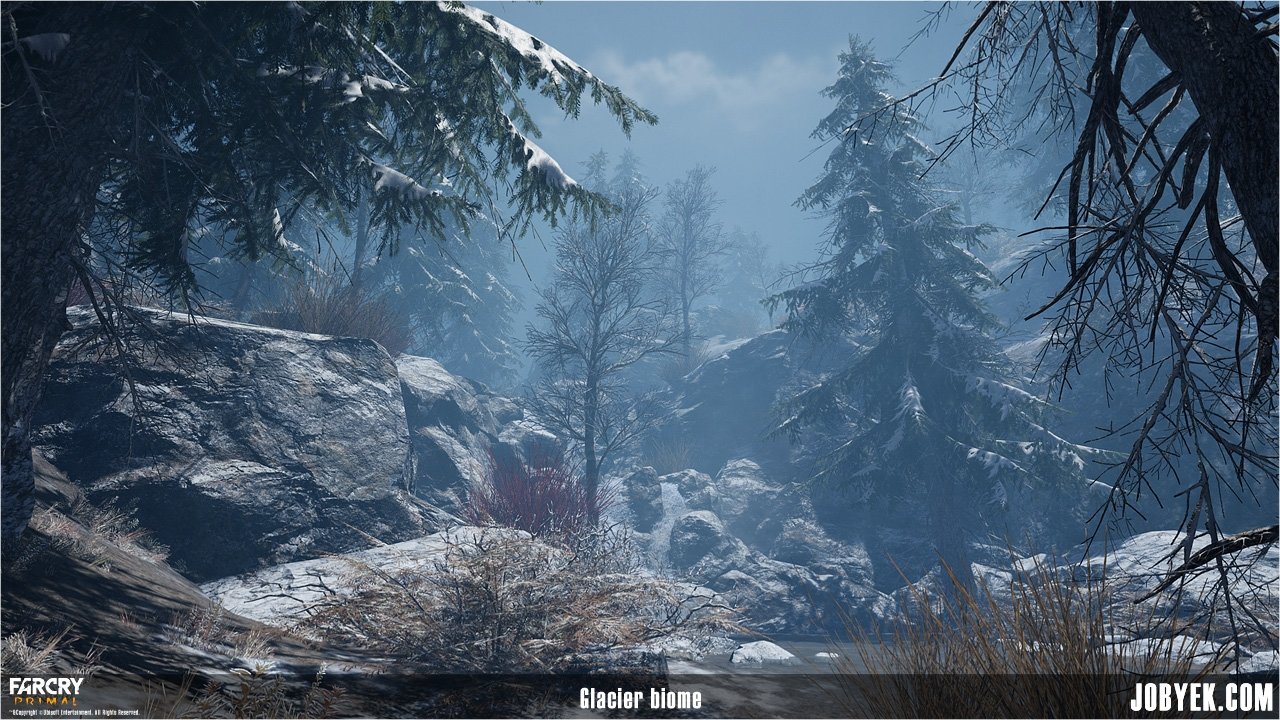 [Individual asset shots have been removed as per Ubisoft's request. Sorry all.]