Rich "Rooster" Edwards has been busy putting the finishing touches on his latest game,
PINEAPPLE SMASH CREW!
Take your crew of grenade wielding fighters through randomly generated ships levels where you'll fight off a variety of enemies. You'll need to use all of the weapons in your arsenal to figure out how best to take down those enemies.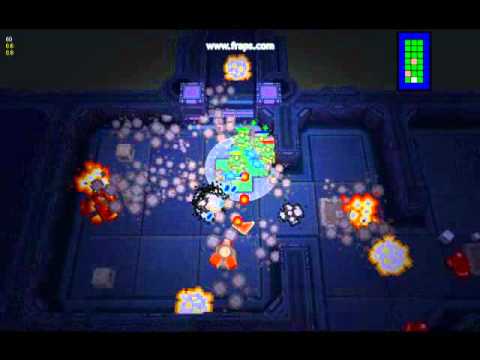 https://www.youtube.com/watch?v=qTIITZ_3Jbo

I love the imagination that went into this as much as I love using the teleport shot. PSC's predecessors BrainSplode! and ElectroBLAM! make this feel like a natural step forward and its been great to see PSC grow.
With Pineapple Smash Crew about to be featured in the Indie Arcade at Eurogamer Expo 2011 and the Ludum Dare, 48 Hour Competition judging about to close in 6 days I'm sure Rich is a busy guy, but I'm also sure he would love to hear any feedback you have.
Related Links: