Hey fellow polycounters. Beside my work and my masterthesis i´m working on a small unity game.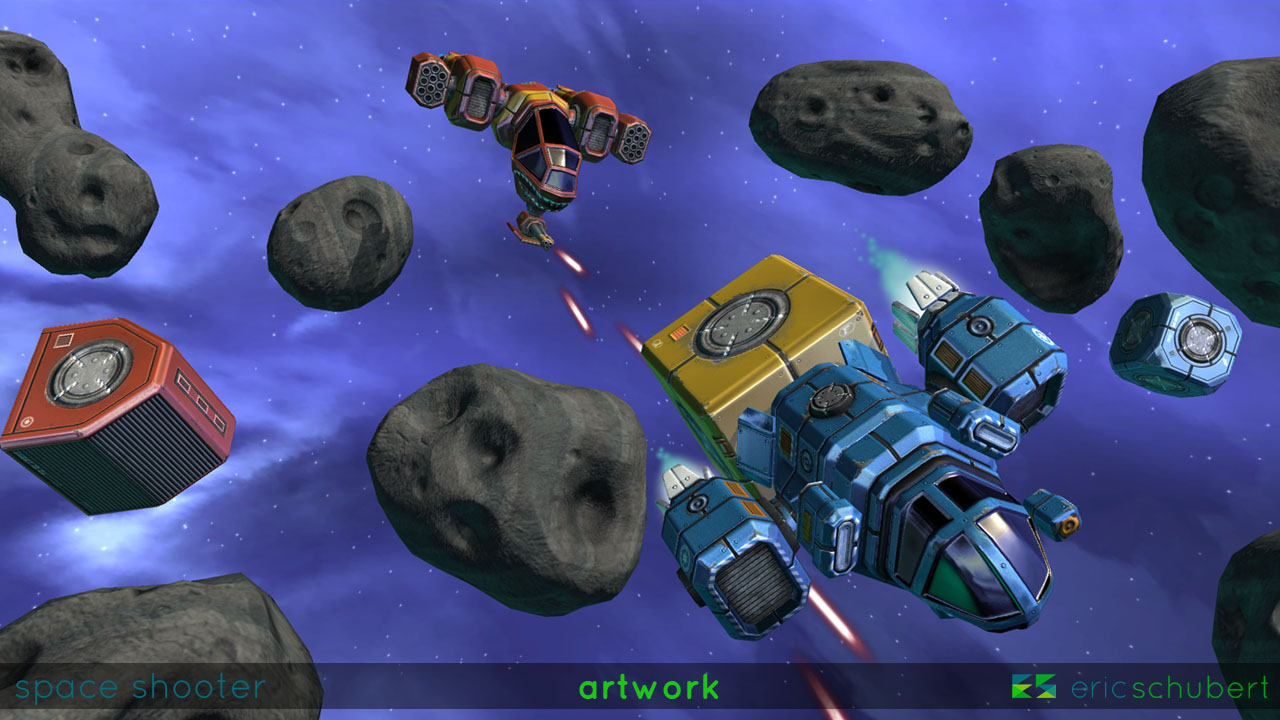 It´s a 3d space shooter shown from a top-down perspective. I´m currently working on the game mechanics and multiplayer functionality. At the moment i´m using photon as my network service but Unity 5 should get some new networking system so i guess i will switch to the new one when it´s out
.
I started to learn programming with c# for this project. My programming skills are worse but some of the mechanics already work
. If you pick up a container it gets spawned behind you (but only if you fly the utilitycraft, the fighter cannot carry containers). The container will contribute to your ships mass so it will be harder to control!
The game will have a "capture the flag" game mode, but in this case its a "capture the container" mode
.
Most of the models are created as highpoly meshes in softimage. Only the asteroids are modeled in zBrush. Currently the backgrounds are from the asset store (except of the planets) but i want to create some by hand later
.
All normal, ao and cavitymaps we´re created using xNormal.
I painted the textures at my workplace with mari which made the process really easy.
In Unity i´m currently using the "old" shaders, i don´t want to adapt this to the new "standard" shader because i want to keep the stylized look.