Latest Progress (01/08/13):
Video (Please Watch HD if you can):
[ame="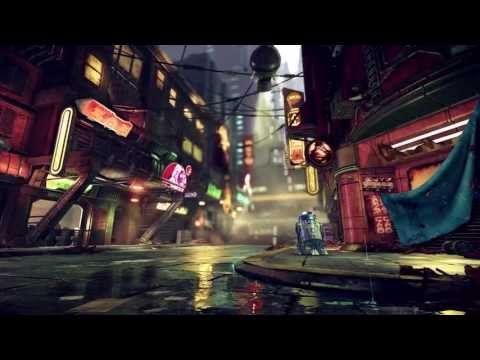 Final Image:
Hello Guys and Girls, So this in my new environment I have been working on for last few weeks and I'm at the stage now where I'd like to show it off to you guys for some feedback. Now this is still WIP and I will list what needs doing.
I only have a few more weeks left on this and would really appreciate your feedback and comments to make this a kick ass piece for my portfolio.
So First off id like to say that I've been using the star wars 1313 concept art they done(
http://www.giantbomb.com/star-wars-1313/3030-38490/images/
). Now I have seen this environment done many times since I began this piece and hope that mine stands out above the rest and I would like your help to do that!
So without further ado here is what I have so far:
So this Is what needs to be done:
Finsih off the ground texture and models
Finish off the signs texture
Make the background buildings Add more dirt / Vertex painting / Decals
Add dynamics to the scene e.g. moving drone, flying vehicles (distance) Effects and more small details like dirt on the floor and smoke flowing across the scene.
With that said Please leave comments and feedback and I high appreciate you coming to check out my thread thank you.