Hi people, I started to work with a programmer on a personal game project, it will be a classic top down ship shooter for iPhone/iPad, the project has no title yet and as we are working on it on our free time we don't know how many time will take its development.
Here are the first ships that I made for this project, I'll keep posting on this thread pictures of all the models related with this project.
I hope you like it, as always crits and comments are welcome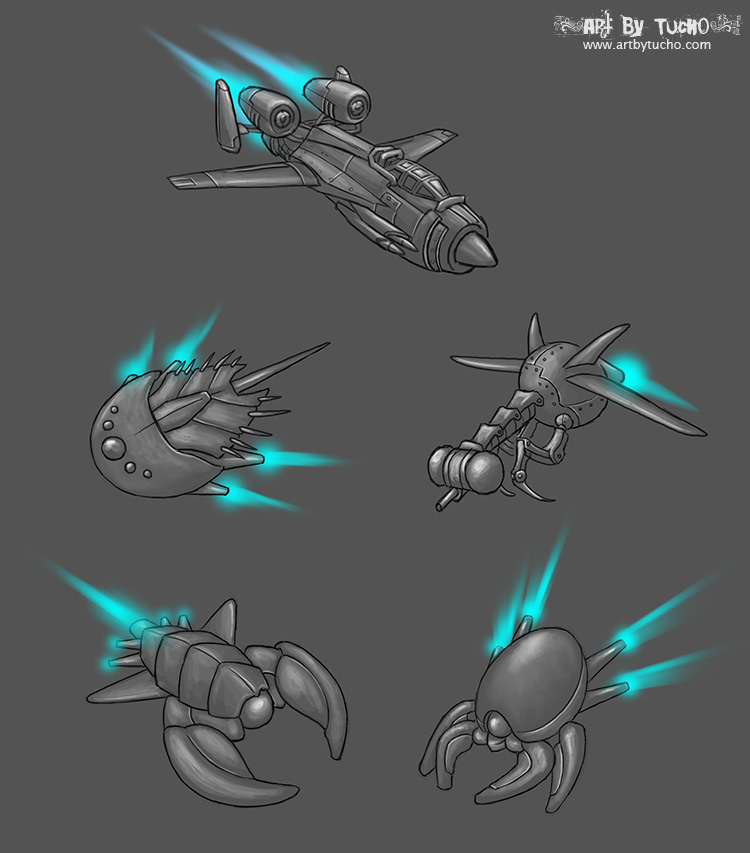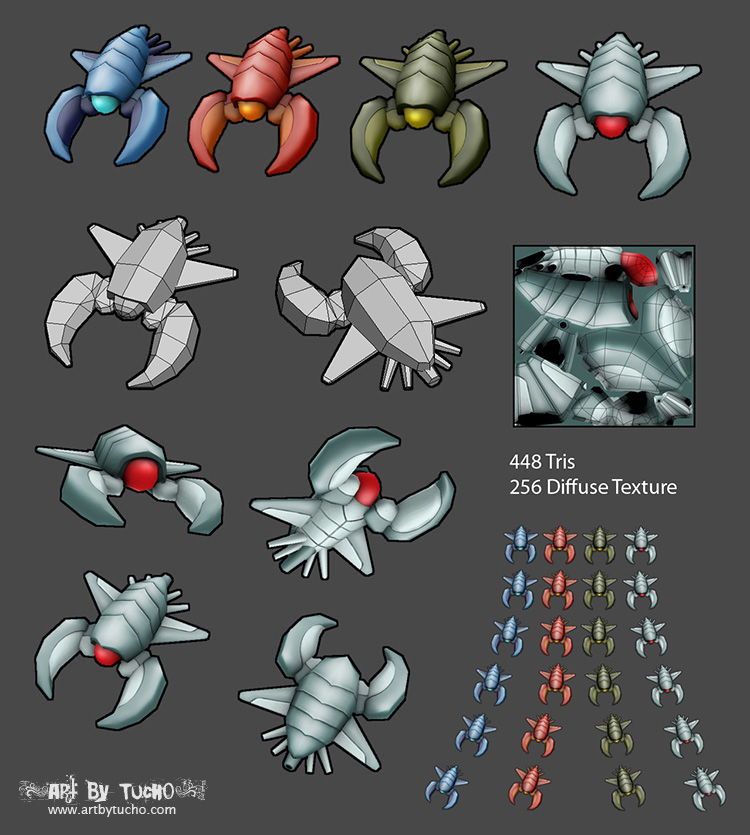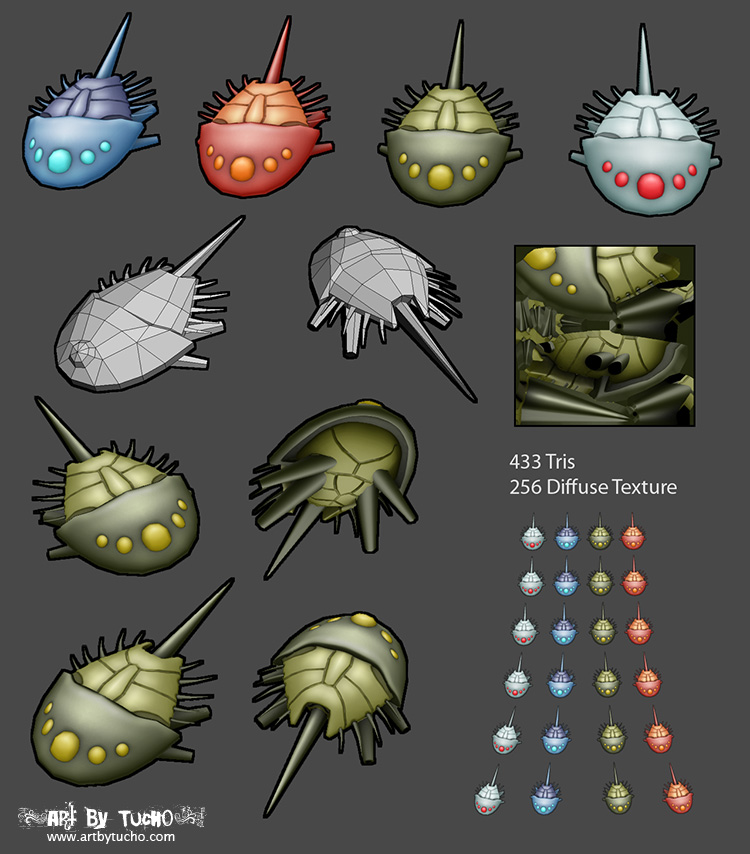 This dragonfly like ship will be the smallest boss.