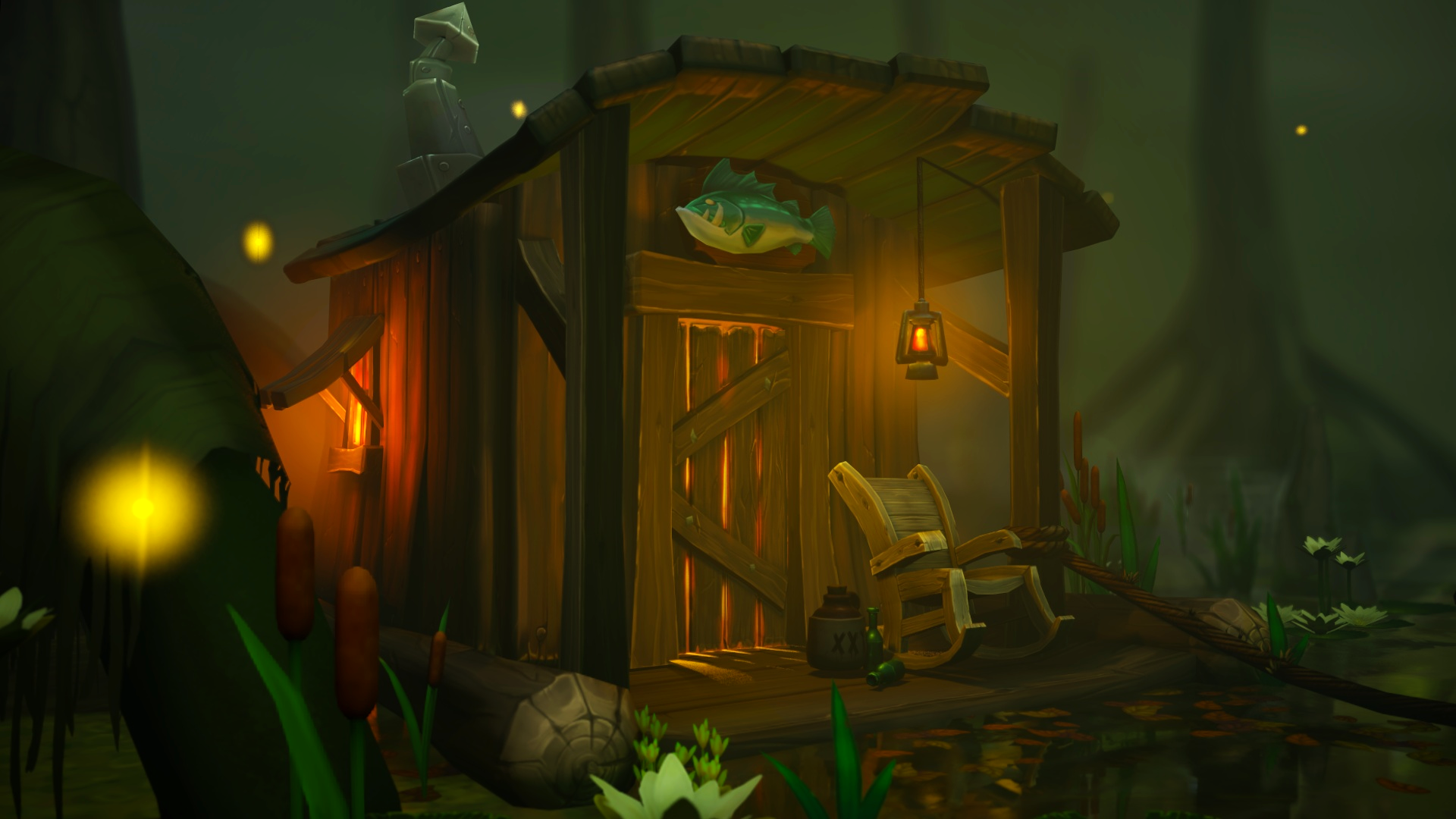 I had completed the CGMA course on stylized hand painted prop art with Ashleigh Warner and our major project was to design and build an environment. I wanted to make a scene romanticizing the deep south and moonshine. Think Louisana meets Leymone meets World of Warcraft

I also wanted to work maintaining a complimentary color scheme that is consistent throughout the environment, not far from World of Warcraft and Disney's Pirates of the Caribbeans ride, especially at the beginning near the Blue Bayou restaurant.
I'm not the best at concepting but this helped me get my point across and block out different ideas. These were two color schemes I was caught between and ultimately I decided to build on the green/orange/yellow setup.